W.I.P.
Stupid jew part of me identifies being hit with all that scathing hatred as dread usual, like growing up in a concentration camp –
I used to have concentration camp dreams – did you ever see the German movie about concentration camp brothel – And one of the officers fell in love with one of the beautiful sex slaves, friends forever, adored her etc.
"Oh" she says to him gently, holding his arm, "it was awful being a captive." He searched and searched till he found her. As I seem to recall.
I have some jewish parts, some catholic parts, some coyote ugly parts – and buddha markers.
But for me, its the medieval stuff – eyes to heaven – that used to work me over the most – had to do with love as sacred essence of my soul and desire – day in day out making me vanish into sorrow and evil and hell. Not every destruction was Joy.
Joy has greaty variety. Hoping to explore that variety as go forward if I can figure out how.
When Joy blows and the top comes off and the laughter slips into happiness so unshakeable there is nothing else, so bad it completely redefines you. Thats the most destructive thing of all.
So many sides though – to hitting those kind of numbers. Started thinking of myself as an oblivion hunter, which to me was an outgrowth of the cross, cross meaning yet another death –
The joys have been around since infant – the beautiful horror that went on in my dreams was ten times better than present tense, which barely existed. Other than swimming.
Present tense – was futile. I fucked up at everything. Even when I did good I fucked up. Mind was swivel of extrajudicial sex, it was not comprehended, just there. And visitations from all sorts in my head, the mythic existed as if I were born into its swell of souls – and some how I was just getting to know spirits that rose. That not everybody did this, bask ecstatically in circulating visions of hopeless spendor, was very disappointing.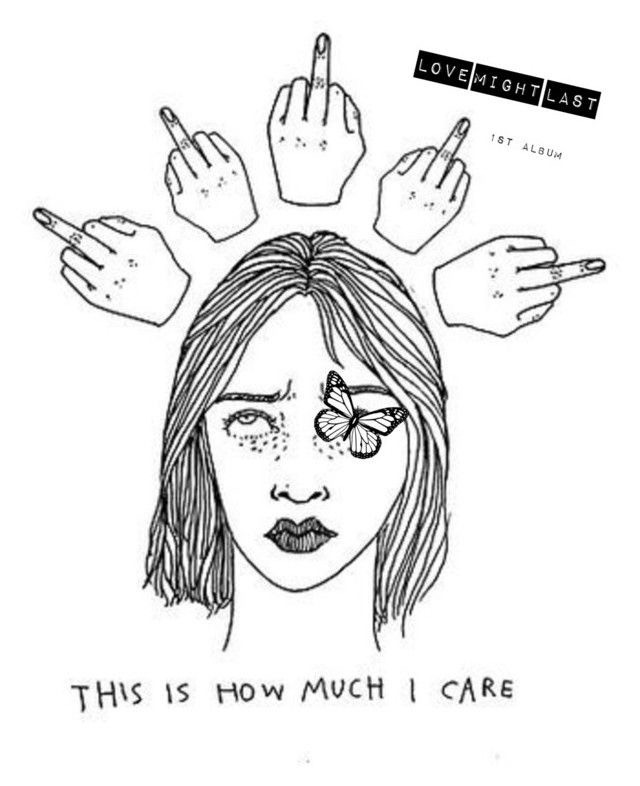 Religion didnt really mean beauty – as some sacred necessity of innocence except when angry as shit. No, it was about figuring out what it meant to have a spirit. And fucking up. Religion was all about carrying that bloody cross, constantly having to climb back up on it, let the sacred blood flow. About dying again and again for some holy cost.
Everything in present tense was empty except the bodies in my dreams, even the music (which was emptiness too – bodiless I mean). All my parents did was say no, had to beg and beg and beg. There was never any enjoyment for them in what I did – ever. They shared never. Especially mum, she taught me how to hate everything. Could not get my head around that.
And the sacred lust, of what seemed also religion, going on down in my cunt – since infancy and all the bodies that floated out of it.
Try (and more often than not fail) to associate with people specifically that on some level poetic or philosophical can talk about it – because I must. Its not a prerogative. Sometimes I think of it as cursed lust, lately a sacred evil, a muddle of mending, or its your heart your heart I am melting.
Joy can be so deadly – molten absurd obnoxious beautiful angry, sentimental, sweet. Somewhere out there I am truly loathed – as a torment of evil. Because cant see me in any other way – no matter how I try to make laugh – and I have tried everything – and I did begin to change.
Up to a point. In terms of breadth and density and philosophical objects. I could see it as it was going on, I got with it – no matter the horror of it – I could stay around, I could pursue my own shit – I had a present tense that was oceanic if you will, and sweet familiarity began to emerge.
It was so sweet so sweet – The monsters ate it.
I dont worship other artists. Devoted to yes. And grateful. The monsters worship joy – and as a result are very self destructive to me.
Do I worship joy. Yes up to 75%. After that I turn incognito. Other times I actually see things as they are pretty clearly. But when joy hits top titties, it is so instrumental, and I am right up against it – not sure what that means, it is infernal and absolute, there is no parallax. Which is, of course, incendiary.
v2.5 Tightening up not quite there yet. Still some things to edit out. Title is working only
I know I am lost to it. Thats the point. Its not without reality. Or even that the reality is other than what I think it is. I dont let go because I dont want to. I like it. –
In that way, wanting to change it – I have it all wrong – no doubt.
There is something going on in there about its fiction, becketts murphy even, playing chess with me, and each is naked strapped to his own chair. Like Murphy, he took his chair everywhere. And I cant quite stop myself from doing it. Either.
Every though eventually brings up a wild trigger – eventually at some point, Murphy gets blown up.
And suddenly all is scathing. I think I see the scathing part as soap made of human skin. I dont think of it as spider. Though I am raiding Murphy. Murphy is a fiction.
Ride light not real
But there is something very wrong with what I do. I have an area that devours me and I reach for it. Stuff I examine are Overbrights, they are part of what in philosophy is called overdetermined. This includes wretched brights. Beauty feeds into them from everywhere.
Its frustrating. Once Joy shows up – everything changes. What that does to me is wretched and beautiful and suddenly – kind of out of nowhere, fucks up freely.
Hang on anyway. How it all started.
There is something there that constantly calls me back – behind my own back, and yes it is laughing while I am at it, though its not cruel laughter necessarily.
And it is buggy, includes a bug on a ferret jumping out of my skin to bite and exist at him – its half puppy as much as bug.
It rockets out though – only at certain break points – suddenly its all just a blatant fetish –
Becomes frightening. Rabbits here start yelling we are people too carrying flags, playing their hearts out, up a storm, into dust.
I dont know but when I stay in touch with other artists, its wonderful, character sets turn up – out of convenience beginning to refer to as feasts of epiphany, feast of candlemas, or all saints day, depending.
For the longest time – I just didnt know what to do with it all. Overmanned me, you might say.
Train tickets and impossible sets
Started something called Joy #1.
Voices call out to Kafka it – as what? prison of merriment.
No. Thats about formalities. And its merriment is hopeless too, Joy has limits that are heartbreaking and cruel.
Indifference lets it in? But its not about indifference, its about using finite to escape from finite. For fun am calling transfinites – though I know that word has several uses. Some ways not that different from chasing down numbers which makes me laugh.
Its death scorned transfigures it into light as touches of miracle math. And the torches show up all the time squinting via Frank. The shine busts out like a rebel which is strange. It falls back then falls back.
Try as I might – and I have been trying – I cant rearrange it. I cant change it. Meanwhile it makes me laugh.
Its an explosion of sudden beauty in wilderness thing that compels it. And I just sit here doing it again – watch myself fumble. Get beat out by my own rude indulgences. But most of the time now its in control –
(Nash compares notes with Cal ??) that I did that again –
please understand –
Cal says to Nash. it is a disaster,
Contains her, hate it. If I could figure a way out of it where we are just what we are, ex-ers more air than hair who still get a "kick" out of each other here and there without me having to top out ( inside of it ) –
Its done again. Thats it. They are done.
The amazing thing is, these triggers are absolutes and so work with all of you.
"Triggers let flow into here." Beating her chest, back with girls, vaccuuming cushions with Clarice.
Joy for girls is reason enough enough for being.
We get all over it all around it even underneath. I know she says, its physical.
Reach – Admit names?
Decided I want reach in my writing. Thats where the entanglements began. And not just with dead authors.
However likely I was to self destruct, to fail again and go on.
Someeims you have to just reach out to people, even if it fails, to pull myself back up, for the writing even – just because I can.
And yes because I fail so often, opposites happen. Everywhere death threats that are splurge bored brightened plagued bandaged rage what.
If everything is working I let myself succumb to it too —
It does have a grotesque side that are clamping faces in lamps, even so with them, I table it in a way, refer it to discussions – with council of headlamps, down where my nightmares grew miners that define and defend – Whats worst is when everything starts coming together and I fall apart again.
I have fallen apart in so many ways – yes some that explode with pleasure – that then kills it.
Others are me just being shocked at what I am up to, that were at the time beyond recognition.
Mind mind mind – thats my Frank consuming itself. I dont confuse frank with others. It was a connection that was disconnecting more and more from the real – yet pursuing it anyway. Became very confusing. Still is.
Still Dope for Burroughs
This is true all along. There is a point now on my heart that I set it up and fucked up as that carries like a neckring of iron chained to the past.
Its something to do again with methodology. Right from the start was wonderful Dope. That dope made fiends. That fend for me. Fiends that make it into every sort of nectar whelm corn casualty they sleep where ever they want.
I dont think of these fiends as casualty but as "sacred" objects. Comes straight out of Christina Rossetti and climbing the Christ tree to share in that dying for god blood. It metas with religious drop downs pretty quickly. Jews for me on the other hand is a concentration camp. All piled up. Saying the good be dead. Fatelessness from Inre Kurtz, the Hungarian –
Just saying it is my own blasted fault for letting cauldron overrun with pleasure to hell – but that went both ways.
Wow – beat downs
Fresh Kill calls in Spider man. Mine goes Lobster runs across and gets back in water fast as can other side.
Quacks wretched thanks, goes think think ends up over by Zizek, glad. And nothing happens. Everything is the same.
The beat downs – my girls call it B town. Scope of vista and smell for danger always included the beats. Learned that as a nubie.
Can the wizzie wench rise above need for pleasure and do the bloody work — mm.
Trying. Working at it. Thats all I can do.
Back to work
I like philosophy of lit. Cant seem to stop it. I dont want to do that again – regardless its fiction. Yes it is fiction. Its not worship, really – I really do think of it as heading down with lamps after infinities and absolutes etc. Surrounded enough so I can stand up and make some sense of it.
draft 1.
Joy did it again. Impossible. Something impossible. It shows up like an explosion – with laughter, blows in mild wild case of hysteria.
Consumed by abject lust and writhe with despair. Not for the merry. Thank you, for helping down the stairs.
Throws her back. Its over? Its done – says audience. Of none.
Whats done?
Joy is 3, Joy is 4, Joy is a sensation at train station going to waterfalls – its a deportation, from futility that hovers over the the present like latest victim in horror movie. Thats not Hitchcock. Or based on Thomas Mann.
No its Peaches and Joy.
Which was best part
Getting lost was better than staying found.
So Joy got lost – to find anything, anything, find anything. This is very young.
Dull, very dull. Nothing nothing but playing music and despising the emptiness. Dull and wretched – so get lost, in emptiness of time –
Hello, going to mountain top and will sing to its glory.
Anger would rise to fill lonesome ponderating Joy with great big ditch of bodies piling up bearing stripes. Soft faced child by river. Hikes up hill where behind fence, the dead start shouting – run run run!
Escape country, escape religion, escape logic. Escape time. Escape sex?
Run away, with some beautiful boy whose cheeks are high, making ugly faces in reflection of muddy water, pond up by school, Last Chance for a Dirty Dance.
Voices in nightmares grew and grew, more and more havoc-y and strange. Pulled sock over head, buried in closet.
Bad bad voice, stay only where can't see it. 
How to be different was a sly crime. Hidden with glee, then in a moments sudden fertile desperation blurt something stupid out about it – "do your miners in nightmares wear headlamps?"
Thinking – Silliness makes it surreal.
Thats a Start
Hit the corners, 1 2 3. Count the blocks. Count anything, headstones wander schools grassy factories the nuns sweet park. Slept. Read. Slept. Nothing.
Hit nuns retreat once a month way home from school.
Joy calls herself – bit of nun these days, for punishment is burden. And she is in retreat.
Blue flat carpeting through gauze curtains standing on concrete patio, under bough of branches, right up at window, simple nice dark white walls, blue furniture, the blue fuzzy wall to wall. Sparse clean stark.
Starkness. Joy likes that word. Stark. Its stark but clean. No book shelfs. Always a disappointment.
Can play in titles of bookshelves. If that is they exist. Anything to slip away, slip away –
Wandered onto golf course, ran back out of through the  trees. Thinking I know. Golfers are men that travel in groups. Not safe, munchkin screams leave leave. Leave rape to the professionals – in your dreams.
Security
People went to watch game, they sat in bleachers.
Joy went to the bathroom and stood under like rain.
Looked up for two seconds shook head as if not to hear herself think, rrrrrrrurrrrurrrr – let the voices the visions the motion in her head dizziness vertigo – anything but now – lovely stupid breathe breathe find go find –
Go look, count. Count the garbage cans. See where security hangs out. See you. Smile and wave. Immediately – turn, get away get away –
Motto in life find stairs, count doors. Any way to the roof, any way to the roof. Roofs had edges. Joy loves edges.
Was as much there for whatever the building as anything.
Bored to Death
Detective on the prowl whose only salvation is to dream about being fucked, usually up against a tree.
Disappear, disappear into woodlands near and get lost until until until – 
Find cemetery –
There at least you could talk to the dead –
Talking to the living was like playing with language that couldn't hear or being stuck on a bed of manure dying like a leaf at edge of dark underwear.
Bad Very Bad
Funeral.
Made her smile upside down, somber, act subdued, stand offish, like she belonged, quiet. Meanwhile secretly at whim with wantonness of imagery, plush out death after death, palm over stone after stone, like a beautiful horror show.
Rub soul foot on sweet babies buggy graves.
Scorn Porn
Whiplash, sure thats fine, most of the time.
Gotten used to that. Scorn porn, wormy, vexatious, mostly dormant – suddenly bursts in, like a detective wearing a trench coat and nothing underneath – but evil.
Flashed and trashed.
Wipe out
Best to stage your own wipe outs, Joy confessed.
Like a sword being pulled from your belly, not your heart. Time is a prison. Lets do a duet.
Hearts are preserved in medieval architecture – its not vampire – its not vampire!?
No – what then?
It's St. George. And the dragon. And Joy is the dragon.
STOP rewrite only got this far.
Rebut discussions of what are the vial punishments taking and still understanding its value. Not worrying about it let it be what it is – that's valuable. To me. I want to pull Joy back to manageable. That too is what this is all about. If its worship its Joys delusions of splendor – that exists for itself, but if I could shut her up – except here as fiction.
Its fiction, when Joy show sup. ITS FICTION WHEN JOY SHOWS UP. Its not religion. That's all. Letting it be an artistic acquaintance as what it is as it is. And not regretted. No you cant change peoples minds.
Going vicious in the sub came in wild fantasia ineluctable spurt – like others before me, after Camus Acker & Zizek, set and stewed – not who I read or listen too I say oh its not their fault either, I have to admit that.
And then throwing shine on it – is a pretty common Joy perversion. The shine is spectacular. Which brings it to unreason. And its about something else –
Infinite absolute is what its structured out as in philosophy and math. Notion of infinite with outer frames that are its cosmological constant are from philosophy. Another Death and Detour —
into books. I will treat her as an It, an Other.
But so what. Its just an acquaintance. And that's how it works.
I love Joy but she steals love where it hurts – Makes enemies of friends. Its some god awful set up. Childhood frenzy stuck in a tomb who rebels in order to implement abject into pathos but approaching the infinite, as trembling with some strange sacred lust – that's makes it related as religion is to art, sucks really. Forever want to transcend or transform it into – This.
But stop making enemies for no other reason than Joy comes out of wall, at crack, aha, its the crack that is my enemy.
Goes Flaubert filing system of fillins, in a way at detective plodding school in hills of Wyoming, its an exercise in futility viola camus. Once in a blue mooner because there is real behind it, they are highjacked pretty brutally. And bring me acquaintance but its awful. And that's it.
When its not bad, its a river, a float in time, while I work here – that is informative and helps hold me to it. Its just a poetic assignation.
But at some point Joy wanders to far out and somebody wants out or in.
Not sure when escalations starts. As have gotten in now 75 percent to sound of buzz and its enough. It works. Discussing things as it were with people who by their travels come among these things in one way or another and take from it, make art – do the work. Its actually OK great. I settle in to work. And try to capture, poetry is awful but paras sweep up now and then,
Writing is work as what it is not as anything else.
OMG those 12 hour Joy highs ascending to laughter are crazy a chaotic hope, but its like a change in states, a bump up, its arrives. As Joy as part of life itself. Pure and simple and risen and fine fine fine.
Jumping off in laughter to die and doesn't know it – and this time working in pictures that strained off into the abject coated it with alarm. Stuck in study group.
this has been happening since Royal Court. When the explosions began. I'd never known Joy before in that way. It merged real and the Other. And it just slips off into an explosion of spiritual pelf, when it hits you are no longer yourself.
Self hatred and worry and destruction evaporate into mind. Spirit has crossed into sense of its negative on negatives that is a plunder of beauty and laughter. Joy is from inside out gorgeous. And its not that no one else is there – need its about to rain on my parade with eager function of the abject and grotesque.
But Joy at top is not there yet, is still under onslaughts of epiphany, shiny, potent edgeless – giving into infinite.
Killers come for her, later.
Waking up since forever grew tedious since two. Writing was always god awful that's why you wrote pages and pages of I hate it here, there wasn't anything else to do.
Kind of like Kierkeguuard still!
Took him over as guardian. Loons. But that's what it turns into. Started developing clowns to deal with it.
Drunk kind of a clown curious drunk hanging out. Drunk let spirits out to roam, whereat, Religious neighborhoods connected to Philosophy. Which is exactly what I am.
The way I examine horror hacks into Philosophy. Through time in way that shocks me awake. Feel saved by bells as going under. Thank you.
Just writing not worrying about hammer to my head around any corner. I knew it was indulgent. And people do dont those. You kind of have to take them Otherwise its just a prison. But at least an indulgent prison. And that's the real problem. Triggers are endless. And never loose their punch. Visions ride up against edge of meaning and steals your nose or something, everything about you makes me laugh, goes off in a powder keg sly quiet bananas. And then flash out. Just did it again.
Nothing changes really except it suddenly gets very bad. Bad very bad. And I am swallowed up by ugliness and pride.
But I dont get suicidal. Row over to Lacan and let it recede. Which is what its there for, to write into its threads of meaning.
So I am going to let it unravel here.I dont know. Its hiding. Horror just a bunch of Joy letters to self. My writing is loathed. Thats a start.
Started calling her Pin after Becketts Pim, Pin is so thin she hides – behind trees – of words. Joy is swimming up at the top of it – but the rest lovely Camus says is rebellion –  on one hand I am weak and with other, rebelling? Very Colette of me.
I want to go off on Sisphyphus – have a gooey – let out the toes and bees and its just what it is, and thats all. Allowance to discuss in journals.
Publishing is not resisting. Resisting is NOT publishing. It gets confusing, find no edge to it, get restless, think of it as empty, dead even, curious enough but doesn't always lift, bogged down ?? self referentials.
Falls trembling into the blank but then calls it a wall. And it all takes off again. There is no blank. Actually. Its a rain of Piss Ants. Heard tell accumulate around urine for chemicals.
Nothing. Nothing will happen if you publish. Its not that big a deal. There are other writers over at Lacan for instance, who, in truth am a lot like them, write about unraveling "joy" from what seems like "hell." 
I am an innie really, bad very bad. Its a wallow thats miffed at horror searching for Cleo who is destiny. Character sets are gifts to me, today identified three types – mythic as interpersonal, inspirational as heady/elaborative/collaborative, and argumentative as circular, edgy, humorous.
Finally found really sophisticated language for all this stuff — Less Than Nothing is wonderful, what a haul!!
Read last two nights mostly Kathy. She is a horror writer. Zinging ripplets of horror cascading around sex and hatred as 90% brutality, among many poses young old and Algerian, and Paris and whatever – shes free to make up whatever whenever and however – magic beans jumping in and out of killer sexual "habitats" – hatred white man hatred of herself the sicko Daddy the hell is missing Mommy – sentences jumping into staccato for resemblances, quick cuts – off with head and press on. Its awful and wonderful at the same time.
Will reread Clarice then. After finish K. And start quotes soon as finish LTN.
Let others help you – god I can make such a mess of things. Its like I throw myself off the bridge to capture its heights from the bottom going under. What the hell is that. Some mission impossible to catch a leg on the waterwheel, every bravery is at first host to quixotic assemblies.
How to get myself to pull trigger on my work. Feel like its ready. My stuff is as good as many others on Lacan.
Without worrying about Violet. Thats the equation. Its ok to be a little bit violet — small v, at school I am often small v. Its important – helps push me through on new stuff to make it better, even so a bit annoying, makes a big difference though in my classes. Takes class materials to next level.
Sometimes think, without Violets raging blindness, couldn't do anything due to semi-hellish Puritan upbringing.
Need to fix ending on new Colette piece – she was brought in as a moderator – for the ending, though in truth – mind had started talking about something else, about: existence being futile, that was a motif used to think a lot about as a sorrow-assed teenager.
My bullet through the brain frank who still counts toes with fingers, is grateful for any kindness.
Willpower. Z is right I am weak. But its weakness that got me here. It's a rebellion with words. Which then pleads indulgences. 
Stuff those indulgences into small corner riding nowhere adding together the sacred gesture of my oblivions as climbing coconut tree. And grows feathers.
Its crucial however – that I love being able now to reduce repetitions to objects. Before I only had Bataille to soak out desire from endlessness, Kierk to guard the ransom jar, and Baudriard whose dialectic is kinda enflamed and raw. And stuck on a hinge. Hegel gave me ascending spiral. Kant – philosophy of pure reason – meaning math.
Slowly approaching Lacans diagrammatics.
Joy loves bombardment – trailing essences that are brilliant but radical, only know happy trails as wizzes and wizards. Lost present tense for ten years. More. Like Nash's pajamas going up in Cal flames yet showered in throb and bodilessness. Joy is a kind of pure hunger –
As for angels of misery – have tracked down the hungers and hatreds and made them bodiless too –