THE
TINKLE
Last kisses turn buck shy, then grow suddenly fetid ferocious, then lapse into feeling free, what breaks the heart preserves it, too.
Tin can eyes and art made of string.
The archangel like a pumpkin is back in my bones like values and tools and jewels and a mule, hooves that gnaw at wood, its punishing and ridiculous and raven and mean.
And then the other of the other suddenly slips out from behind a cantankerous screen – unexpectedly, like a tenderfoot of sweetness, that gotta take once find and eat as its secret blessed treat.
Cause then – then the raven tenderness is gone, then its over, again. And thats all and thats all.
Thumblina via Camus
Fathom and phantom with it all now let it work her over like a drought has gotten grift of rain.
Let it rumble through. Extortion and familiarity and play and density and fall and fail. Survive worse for wear all over again.
Any time at all. Another swoop. Rabbit coop. There are so many different ways to express love.
Pungence and wary, slips up from underneath the devilry full of its own awareness too rattled to succeed.
And then, when absurd is consciousness as a face of death in struggle against time success becomes holy treason from extortion of lucid dimensions that gamble with contempt and race against thwart oblivion.
Farceur and love.
A kiln in cobble boots. A railroad prison shoving coals. In prison – with itself, with allowance to exist at all.
What got her fucked up, locked up, inside a density of smoke, along with a crazy wave logic.
Simpering bothersome ruthlessness.
And there, right there, a want, a terror for love, and its coitus periodicity set loose and grumbling.
Anything any time at all, that forever ever sigh, with taunt deprecating deflection, and yet hopelessly devoured. By its blissom intensity.
Dry Goods
Camus is having like HYUGE impact here. I have to finish that book already. Gets better every turn of the page. And the french lets itself be known the more I stay on it.
Still really want to write that article, have put together a very simple outline basically. First about loving Camus as he is talking about an existential elevation of the absurd, gonna drop in a bunch of quotes, and play tag. Then bank him against either side Zizek book about Aesthetics and the Negative, then pull through to: whats my Oblivion Mining thing? in relation to them – Hm.
5.14
Working on one poem, for three days. Changed title again and again and again. Was going nowhere. Dumped it. Fah. Then suddenly – nip and tucked it – now called Churched on the Absurd.
5.11
Making Summer Slushes
Requirement: Finish something.
Have no problem getting to writing, or coming up with topics for writing – only with finishing things and keeping on topic.
Though, in early drafts, the wandering mind goes searching and often surprises with what one runs into. That I do not want to contain.
Its not linear I am after? but concinnity, hm. Broaden understanding of what linear is –
Simplicity bending, crouched for emitting step by step as sparkle, like Bataille. While still allowing some gunners to image jump with fiction streamers. And make every para groove to ear –
Camus, half way through, what a slam sweet book his Sisyphus is on relevance of the absurd!
5.10
Want to finish article started somewhere on Oblivion Mining.
Or perhaps add Oblivion Mining to Adventures in Note Taking piece – on Absurd, Ugly, as a third category of (common treasury) Abyssal Objects.
He is def mad at me. You know.
How frustrating it must be dealing with Alice. She doesn't make sense. But lives inside the mathematical absurd in a way.
Alice is a semblance where absurd delights in mischief and horror, is down the tunnel of love and its a crack up. But there is something of her that is everywhere in time. As a fable. I want her gales to run through my sails – its that old adage of writer and actor alike – at certain points of inflection, delirium becomes about focus, and there is no me any more. I am out in the nutshell. Much like philosophers but I call it fiction.
Supposedly if I had character enough could hold the bell tower up against the 13th hour chimers – Tepid peevish freak.
But the exchange of "divine fluids" is occurring inside the wonder wall. Only exists there. As started by The Hungry Hunter just Shooting Rabbits.
Hehehe.
Thats its beauty, thats what it is.
I know this. Its not about normalization, working through things yes, but aint gonna help me out of closet. Hello.
Thats what gets me about it, everybody gets after me about the absurdity of it and yet – there is nothing to it but mystery for me. Nothing at all to go on.
Nothing to get straight about. Its a wind tunnel searching for collusion, imagery, killer treats.
Abellard helped Heloise adopt to regulatory behavior after the wild letters. When first read Heloise's letters was such a windfall. That and Emily's Master letter. Capture so inclemently and true where I'd had fallen into.
Tonight gonna reread.
4.7
Latest stuff has shifted out of Poetry for a bit and is getting very Philosophical. That said Poetry is calling. Some from last batch especially, almost done
Transports starting V2
Falling into cliche of song when lightness of heart comes into play with nearly fiendish delight –
And lease on species is up on high wire begging, egging, mugging, tugging for Suggestives – and suddenly, with a tinkle tinkle the Neant is gorging on poignants bathetic sentimentals (as regimentals) intriguantly like a candle burning with projection, conjecture and happiness.
Its stalking beauty has arrived right up at that tippy top of the beautiful mystery where skin touches against beauty's tremors clutching at air, its really a kind of deep animal happiness, employed for replenishment of profound relief.
Where nothing about what happens next seems to matter, feels an instant infant rediscovery joy running over with laughter, with bliss and all its gush and transports –
But, also seeing it roll around again, as if from a distance, coming towards, within shooting distance might say, suddenly realizes something of it, an acute pathos, acting out –
A great acutance, edges of darkness impending at depths, where sharpness of light kicks into contrast.
Throwing a LuLu
Throwing a LuLu is posing opposites – that is to say – while spilling over with sentiment, beswikes, taunts at the ridiculous, breaking the Line. Willfully exceeding the truth in order to capture a sense for something that strays exceedingly beyond it.
In photography, the term "acutance" describes a subjective perception of sharpness that is related to the edge contrast of an image. Acutance is related to the amplitude of the derivative of brightness with respect to space.

WIKI
Riding charms that are like fertility rites as old books have called them, for love, intrigue, capture, escape, being and otherness, as a ritual arrested with curiosity, love and bemusement – heading out to an edge of destiny.
In Science idealized objects are identified as "pure impossibility."
And in realizing there is always something of it, chasing the impossible, there comes a point where something snaps, verges on a tantamount of despair, sounds a lash against the real, where for mischiefs luckless take, oh forsake, has flared seemingly up against rankness of the absurd, and swallowed the goldfish.
And in so doing, done a reversal, turns against itself, a tergiversation, an about face drums with increasing frequency, in waves up against the sand, rolls over edge where falls exceedingly into horror for having cast "pure" sentiment to feeding a vacancy –
Suddenly realizing its "absolute" deficiencies, becomes once again disgusted with being, a surplussage flattened against truth on its face, turns moribund with meaning.
Is it worth it?
Deep Ends
Depends. Or should I say – Deep Ends, floating in the Deep Ends running along edges of meaning, lorn beloved Lemmings, in shocking defiance of the real, where Death as a passage suddenly turns into a Grotto, a Kneel for a Meal.
No question. Its fragile, and its – oh whats french word Camus uses – voluntary, feeble.
Cal my Pal
Along the way discovered Cal, again.
Discovered Robert Lowells problems horripilate of a poetic semblance blowing up in him like John Nash, gripped and defiant with aching horror as if seeing thru to true and buckling at every catastrophic resemblance.
Craic
As bleeds through the cracks.
But lucky me, in so having studied and undisputing the Irish, as a poetic mustard of vagrant bliss and amiss, both humor and carnage, raising to necessity the finding of lilt uninhabited rhyming, where intensity of its mull and cog goes razzle dazzle and traditional and minimal, all 3 –
But of course, excepting – more Juliet-like oh shut the door and come weep with me – past cure.
4.5
Still startles and astonishes me how redolence of intrigue opens pathways to rhyme, sublime, cliche, range of meaning, etc.
4.4
Argy Bargy new stuff, still working on –
On top of old smokey. What dwells out in premise of it, there is permission from Burroughs, I mean as far as searching down meaning goes, via Genet, direct to what I am up to, as a line, their intrusion infusion, came at me, as if out of love, I can call, The Beauty Beast.
Even capitalizing Ugly relays as implicit in The Beauty Beast as fountain of life, observation, horror and folly, both of The Mine and Mimetics. Divine hemispheres rolling through cartographies of gawky god talk.
The lust gooning on inside kid prison up in my little Mettray, as kid I thought being a kid was a prison of laughter & rage, and startling, the stupid letters started so young.
Its really simple, every passing gate out – out being stuck in room with hopelessness, is a throb of some kind, a quicksand contagion luring for beauty this is right out of Genet.
Turns into a heart throb in some way, love shed lights on them through the acutest of nightmares which are and are not occurring – that duplicity is wretched sweet, love allows the collector to elope for being, is in heart of hearts flesh seeking love –
To reach beyond the terror that is c'est moi, is as much born out plummets, leery and leech (after hand to hold me), always as it is curiosity and desire.
The allowance thing to be held up to Righteous Mom Os religiosity driven to whisper name of god, as upholding collective meaning, is another thing coming, that chickideedee is crazy, like 8 year old screaming matches. Ages live inside of me and I want to get in at them, so – on purpose, letting idiot out to play, and May Day, fail to not shut up the voracious Byron, not entirely metaphysically discourage larks as broach those categories through Visuals. Its hungry so it grows obnoxious – when you can barely look at it because its condemned to its own cliche, I am riding that line or something – till it breaks.
Back of head comes Kids Comedy Sketch, making a joke – well excuse me. Its tainted with The Rejectionary votive burning off tears. Heats of discussion which pizzle through assemblage of Noun naming on the Fly.
Lately call it the Virginia Wolfe syndrome. Classifications of sin and dramaturgy hardboil their way in. Her collective was where she grew up. Mine is what is is not. Comes out of Camus and stumbling like a grace to magnet into the Absurd, helpless to abandon it.
Hell of a time.
Lids can be lured into movement, through language and reach. And can be introduced to each other by a dream for it – to Hamlets be handsome lures of unbecoming up against murderous greed cheek by jowl.
Arby bargy breaks out with gods in good books. Like preachers corner defining over the word is the word. I can still hear discussions between catholic philosophers and others out of Egypt, to me Islam is also out of Egypt. Over meaning of Dogma that was determined Divine and otherwise. Over that line of meaning between Infnite and Mortal of the soul. Struggling as a child filled with dreams where violences are rioting out in a dome of escape vs. innocence and purity, that is connected intimately to hunger and scariness of my cunt.
Break points, for cracks in the realm, and it is a realm in my head. And then Spengler shows up with his Map for country of origin as god is an idiom. And the Spengler door found via Bangs.
Which is why I love very broad interpretation of the word god. Its almost like I have stolen the term back from the years of built it Relgious Stuffed, so much so that its open season, across all times. Much due to reading up on the Maths as well.
Godlings as a notion for me not just of dependency and habit, but willfullness and intent thats into books, more than anything else, artists and philosophers, damn straight, as they go about their day.
Mostly with themselves.
But in haze of discussion with, on any level, turns out to be glorious.
What I call out of convenience now, the Trust. I hate being in trouble with the Trust as it dictates certain measures of respect but creativeness battles for integrity, creatures out of distance pasts mandate serial execution of strategies that are vortex related wild things bubbling up from Pound era, some righteous some lovable some vicious.
Words themselves become like strategies. But then Beckett smells his foot and all is well. The Irish are a funny lot. For sure. Maybe I fell in love with whole place I dont know.
Being a closet case, not out of choice, but upbringing. I call it the Song of Songs. And effort like a voyez collector sifting through Emily's hawk-for-a-gawk collection of intricates in pronoun shifting, to keep my word. To honor the Trust. But also fuck up, throw Madonna into the mixes, gain a little independence and trust for my own sequencing, something that rubs up against old ideas of Divine and descent into the heavens, while still fighting for "the meaning of" love, as a godspeak, as a matter of character. Or something.
But then an argument over issues at hand breaks out. And in a way it is with the world. Loving Camus. French is still a double read for me. But enjoooying it immensely. You could forgive me for being just another Emily. You could you know. Visibility Collapse.
I am an earwig who will only meet under certain terms, and she owns me there, ever since break down go ahead and give it me, at least on some level in your ear still – as I loved being there, and still do – you guys pull me in, into the storm, whats in your ear, I never leave – I miss z's board too, red hand I would rather not worry you – its worth it, whatever emasculation you make of me, its butter sizzling still in cup of mercy.
3.31
Hegel just showed up in Camus.
Gonna transfer stuff below on the 2 books and reorganize — over on notes and outlines pages. Pushing through Camus, going much slower cause reading in french too.
Trying to develop better writing habits in a way that is ?
Whispers wind
Always the come down after a slaughter.
Miss the rhymers to point of slinking off my skin. There is something that sinks in in adherence to rhyme that snakes through language –
And I turn into a snake too. That sharing of voluables in words is transgressive, I know. Piratical I know.
Thank you for telling me.
Lemmes
Am working up in head something called My Little Lemmings –
Where bodies are found floating after leaps of joy — and ties back to Camus' la lutte and le saut, which is french for struggle and leap.
Reading in another language forces you into taking nothing for granted.
NO ONLY ALMOST DEAD
What is alive, what is distance, what is death, using science as nautical numbers and philosophs as playing up against what in old drinking days used to call The Bends.
Naughty sleepy head – goes back to bed, and dreams of the boards, of laying on a stage flat on my back hands clasped over tummy holding my breadth counting the lights, making up a story that has no meaning except its like an argument, between levels of curtains, I know in theatre there are specific names for each rung of curtain, doing a story about curtains, arguing with each other and the stage while awaiting —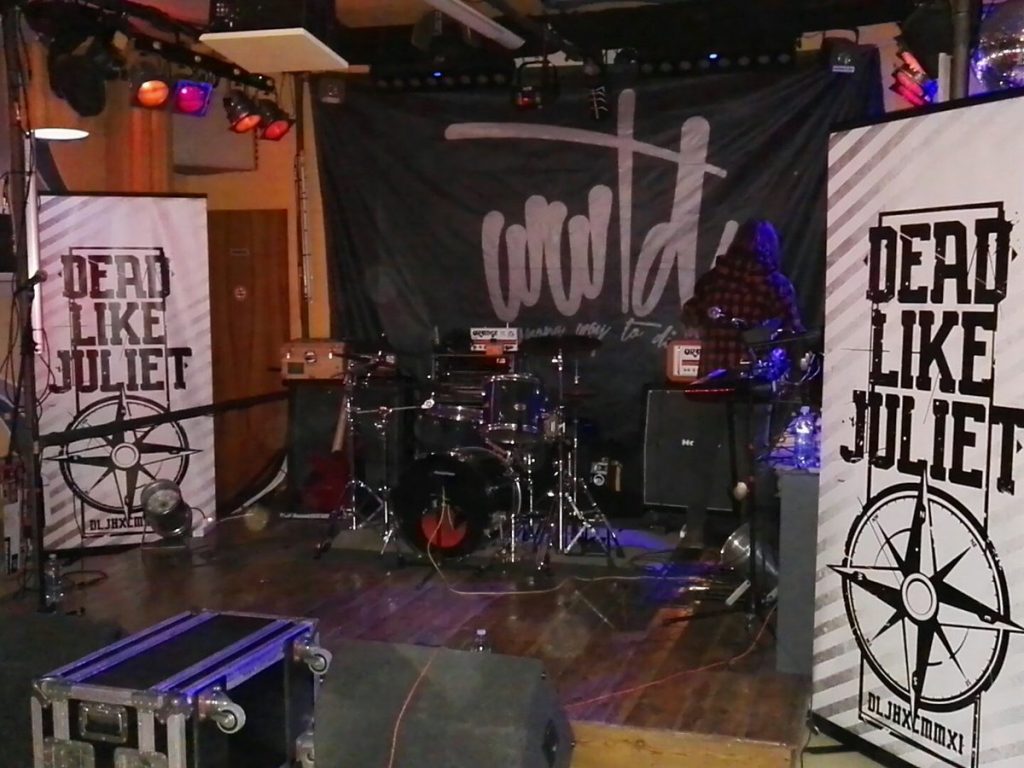 Want to get Back to Translating Colette.
Nail down in French subtleties of pronoun shifting, ils and on and elles inside clauses made up specifically to distance the speaker from personal pronoun (concentrating on this whilst reading Camus).
SHIFTING
I know nothing about the Shifting thing that Linguists and Philosophes contend over. I saw it in passing, never followed up on and think in terms of shifting as pronoun related. Would like to find out what the argument is.
My paras arent a hobby. They are work. Must keep up with my own work. Work everyday work.
In deed of lead, Paras are coming up "loitering with intent" through both books. Here and there – take the "descent" and up bubble Claudine rolling over with Montezuma, whilst running with scissors and bulls and cows.
Knowing, even tangentially, someone who Books It like Vous do is having a seriously profound impact on my ways of thinking about it – and having so much of a larger space to room around in –
And its alive for me – knowingly – as a character!!
Dying to get back to READING a good english dictionary too.
Stanchion
Frame that holds the head of a cow in place, especially to facilitate milking –

WIKI
Word – Stanchion met guy in line, PHD in two languages, neither of us new its etymology or meaning. Though had heard word.
From latin for stand, stare stant — means upright bar, post, or frame forming a support or barrier — used in theatres to control crowds, originally a frame that holds the head of a cow in place, especially to facilitate milking.
Party Hats just yelled back at me that sounds about right.
Bats & Hats
But my stinky is laying back in boat, in Venice, and I watch him go by, eyes closed fingertips flurrying over calmer waters. And I, avant tous, am grateful none the less for their throwing the beat down.
Am thinking of it as a kind of Flyting – delicioso maveroso – taunting but also deadly serious down between the cracks.
Underlining poetic attacks. Claudine lives in a spoon!
3.29
Finished First Read Abjection, Still Working thru Camus
Been reading Camus in French and English. His point of view about the Absurd – is about discovering What That Is, & indeed Why It Is a philosophical cornerstone of the Modern Drama. And wrt those in pursuit thereof, theirs to understand, to unravel, As Is – he commended, and himself-to-himself – duly relished – though tries not to elevate.
Very diff from Post Modern Modes of Abjection, that reaches farther back – more like Maths in terms of finding limits, understanding incommensurables, and what is useful and what is horror and what is the separation between Abject and Not, how and what about it is destructive.
And yet Modes also follows thru, going after what reasons there are for ending up there, that are in defiance of the day, searching desperately for something else, falling into passion as up against horror and longing – and what emerges from it, in terms of – pathos, passion, ugliness as an aesthetic, disgust etc.
Wrestling in Muddy Waters
Many of my sentences are beginning to conform to a new narrative structure.
And I am surprised by it, surprised by their conformity.
Usual condescension train whistle comes round the flue, askant and askew, bit distrustful of its immediacy, eyes go sideways searching for its corruption into otherness. Point of view of Beauty where cherishes the Abject is more like Camus. But Time, being in time, is more like Modes of Abjection. Curious.
Yellow Highlighter
Its not the normative values I am after. Its the freedom to write in prose as well – the person now calling Yellow Highlighter – assures ourselves.
Snorts Miss Piggy: We are NOT suddenly giving up Mud Bath with "Marginals." Taking Mud Baths – and not alone! There are others there too, in Sty (also known as hog or pig parlor) where Mix, Snout to Mud, Snarf Up Fiddle Sticks, and practices Throwing (Madonnas, Ironing Boards, Shifty Pronouns, etc).
And then as if in open discussion about context and longing, Weany ( not from wiener but weaning), as on a Sunny Day in High Sierras at Hot springs, sinks feet right in, covers face the hands the flood in mud. Lays out to crayola into cracks, cracks where defy, dry, cry, sneak through, searching for "high" motes, what a beach.
Oh Take Me There.
3.28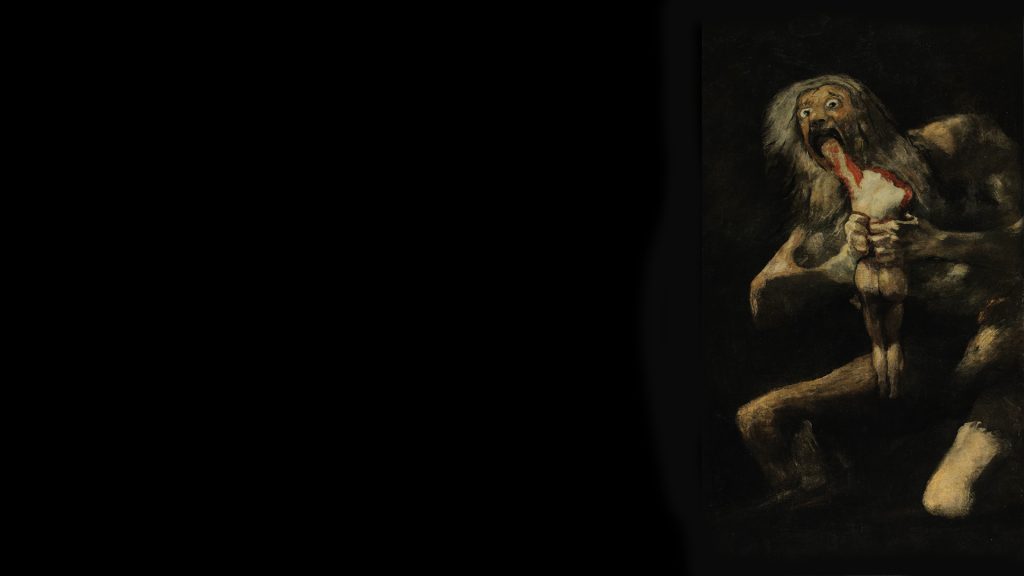 Have started outline from reading paper By Krecic and Zizek about Ugliness as Aesthetic, in regards to Sublime, Ridiculous, the Absurd, and Horror.
Thinking to bring in some Camus too.
That is after finish outline for Modes of Abjection, then start directly a second outline on Camus centering on his discussion of living with the Absurd from Sisyphus book.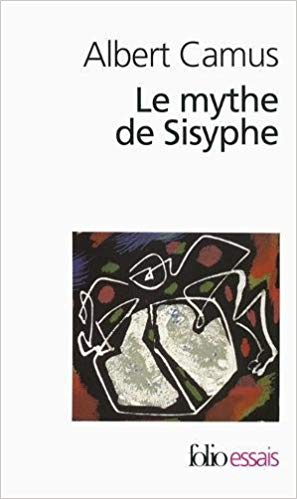 Have begun some drill downs into paras on first outline, but limited to quick one offs.
Just starting in my head to work through types as characterizations of theme to kerplink into discoverables for heart and bone. Which probably wont get thru to till summer. NO NO NO NO. Hopefully I can do one before then.
Almost finished first read Modes of Abjection, and have already begun second.
Slow slow slow, I know because my head gets lost in depths via your all beautiful work and then – I have to find it, where where has it gone off searching, and sometimes have to stop and go back to find again/capture it, because it "revealed" itself not necessarily while writing.
Beginning outlines for stories about Beauty rattled, with seductions and tremors, that characterize Horrors charms, and the consequences it invokes – vis a vis The Passions, is working entitled: Adventures in Note Taking.
Summing Orthogonal Objects in Quantum Space
Pure Hack
I am a hack – when writing about Maths. But find, that having to work out, through a verbal discussion, things about Maths, its Simplifications of Methods and Expansion on Forms – that its a really fun challenge –
Must meet narrative requirements to work, and is helpful to me wrt to spontaneoously coming up with narrative hedges as a kind syphon or something for tendency towards rhyme and beat, and as a result prose poetry.
Also – because language for Maths aligns well with Philosophy, specifically wrt to Objects, as Useful, Existing as Conceived, but "pure of mortality" as to say, as envisioned recognizable, but a member of: The Impossibles, a big dept for Objects in both Philosophy and Maths.
I have a thing about Objects that are Possible as Imagined, but only exist as Divine, Assignable, Contrivable, Incommensurable, tend to refer to them Geographically, as Spatials in the Midst (not shooting for form per se but "things" as influx and flow, as beauty and death blow, as persistence itself).
Impossibility in its Purest Form
On PENROSE From Wiki: He devised and popularised the Penrose triangle in the 1950s, describing it as "impossibility in its purest form", and exchanged material with the artist M. C. Escher, whose earlier depictions of impossible objects partly inspired it. Escher's Waterfall, and Ascending and Descending were in turn inspired by Penrose.
Third Time Reading Road to Reality. Long time obsessed with reading this book by Dr. Penrose thru to its end. Made it over page 500 for the first time.
Orthogonals – V2, needs another run thru.
Seems to me, Dr. Fabulous Penrose is at stage of book (in the 500s) describing requirements for measuring Quantum.
He is talking about specific things that are required to measure quantum "movement," one of which is Orthogonals – Angles that are 90 degrees. Orthogonals can be added togther simply, easy to add & subtract, easy to visualize – everybody who reads about this stuff knows what Right Angles look like.
Its benefits are many, for instance, as a cut out from a circle – can be easily assumed into Manifolds, aka Globes – which are used to measure circles but that across the dividing line of zero, because has as great convenience positive and negative sides.
Quantum as discussed appears to require Orthogonals as property for measurement. Ninety degree angles that share a center point – which when added together or subtracted can be used to represent beginning and end of movement being measured in Quantum space. Transforms easily to vectors.
It occurs to me that the idea for using Orthoganals was sussed out when started using mirrors with beam splitters to track particles, because of how Penrose explains it.
Whats the angle of the bounce?
Small as they come
Quantum is high energy physics, so fast, so small you CAN NOT directly track it – as to say, where it goes can only be measured by where it lands, where it shows up.
They can only detect its change – after its shot out by Particle Emitter – by where it shows up.
So, I started to wonder it they were using Orthogonals to simplify the Maths, I dont know if I am right about this, but maths Cowboys and Indians are very crafty sorts.
They set up these experiments with mirrors, and could bloody well do what they wanted in terms of math cost effectiveness, they could set up mirrors to be at a specific angle from emitters, so when particle/wave bounce off, well – the waiting detectors could be as close as possible to a right angle, Orthogonal from the mirror – then use properties of Orthogonal objects as Pro Forma, as a way to EASILY seduce additions and subtractions based initially on 45 degree – Sweet.