True Confessions of a Subliterate Dork
On the Aesthetics of Beauty and Hell
Its a brigade of tottering tirade – always afraid, always afraid – as if life is a wrestle with sex of my death, how sweet pea & wee wee think of death as a third gender.
Oceanic Contra
Carrying a contra's dual-facing umbrella. And on it is printed layered collaged transparency, of a photo of photos that are weathered, slashed, spit on, splashed, fenced and brick, bare-ing a brittle dewy faced bloody psychotic, revelers mining the horror & dreary sweet oceanic contra, violence's grotesque abundance in The Real – as American Indian sublime – as war paint.
Caravaggio smelling Marcel's Nighty
Caravaggio pops in, admits he's gone missing, admits was last seen meeting up with Marcel.
Caravaggio is wearing a second hand dress military jacket, silky lining smells of dying (with boots on), albeit overcoat is pure wool (with insect size pinholes). Dark, a sailors ink drenched deep and shadowless, oceanic blue.
Fingering Marcel's nighty night as Marked Goods, seeing it through seeing it through – touring paint of flesh, in slivery silvery night dress, a brilliant execution of beauty succumbing to heights of the bleeding heavenly –
Contrives, sacred love as soul's survival, eyes disappearing into lids, up up, desires at a distance, up up up to the last –
Albeit, with Caravaggio's murderer kissing at lips, lips heavy with task  –
Beckett's Cur Plank
Beckett has pixies, that escape into logic and math, as a way in and out, a philosophers subsea bilge pump, walks miles with grazing stick over hills to seas, to unthicken, unmildew the shut-ins kettle of terror and schtick, where languor-er's defiance is especially war-demented –
Calls theatre weathering the ops, miles of piles of bombed out restlessness, localizing a beslavering loop, wherewithal channelizing the dreary the puzzling and the upkeep of the unkept, as drizzle and dismal, as poopy and scoop.
Beckett the comic one day recognizing he hasnt any other choice, will never entirely get out from under battles and blunders – that bale, that is from catherizing the pig for being a morsel, in a chamber of death –
Pawed over like tholes attached to swirly whirly paddles, Wily in bum drag, as a weathered dowry, weeping with Pastiche.
Concerted Happenings
To separate grind from the find – racing against faux pas, where teeters up, on poetries of wasteland and death.
Suppositions fall latent and dark and ancient from stir in sky, as religious upheavals, as a stubborn defiance, to believe in application of gods of laws of belief at any length – running gunning spinning thundering quasi (re)births after lengths, after lengths – pressing (this piece of snit and stump) forward towards each other as gracing after an absolute, or symbolic or General Purpose and the mystification of love (and death) as is fraught haut oolala caught with defiance suborning to reel-to-real. Like teething and gums.
Go ask Eros
Hang out in heart of whale and linger on roots of desire – ocean depths and rhyme, seize on whats thirsty there – its not necessarily without mercy –
My mongerers subvert aft glum and sump of plaint and taint, from battles of innocence, where purity buried its lament.
Lacan "real" subverted into Assassins (under hoods of a tyrant faith) whose squander laid it out  – brazening, hooded the shuttered in, with storms of vagrant treasures, elevating death to that sacred robbery (on a stick) – graces mesmerized by a thousand juts at just that place where heaven splits –
Monsters Under Beds
Shelly says: dont worry about ryhme, its part of the sublime.
Burst with blending desire. Strange deafening rage that lifts the lid on beautys wild complexity of thirst, up against hog and log and dogma cannot suddenly (not for nothing) tame it, turns perverse –
And thats how sacrificial tosser ends up being dramatically "saved" – by falling in love – with wild & perverse.
Orgy of argy bargy
Well of all souls – as universal Imaginary, Cadmium calls it: demons dancing on edge, and all of it is personal?? all of it is in a way about other people –
Havoc over notions of beauty and the grill drill shill mill till of beauty's wired in forsakenness.
Nurse, purse and thrust as sexual personae's Dewy does Thorn Horn Porn.
Interjects nothingness above its dimension as a cloud of something that is wakeless and should be hated but – alas, seeks itself, like an apology – even for being here at all!
Holy bowers flower with beauty's blasphemy & sadness.
Miniature from 13th-century (Verona).
early Draft for Outline STILL WORKING OUT ORDER.
Exhibits:
1. Somehow get angels to stop me from shaking wildly up against Fate like a rabid dog that needs to be shot. WTF is that.
2. Science of Sorrow – very first crash dates with Kierkegaard and later mystery play café in Paris with Pessoa searching for stillness to try hang on and save my life – as angels swarm, scatter, swerve, neurosthenia and pyschotic reactions painfully converge, girls rules but dumb as a brick.
3. Godkins bodkins? mmm. Who are willing to turn new corners in work, act for me as horizons I stumble into – as if to surround ravaging weak in my knees with holy bands of strength –
4. There is a room in Hotel du Lacque where Priest Detective starts chalking in fictional scientific methods, about absorbency rates and forensics of love as a low down sanctuary of jailed crackpots or criminals full of name the bird devices, skimming dead body for depth of eating bug.
5. Thomas Mann strides in on Sylvia's rocking horse albiet reading her letters and says OMG sorry to say, its all just a musical magical test case, that began at beginning of meaning and entropy and on and on – as winds call, like a whistle cries – go go go to him – dont be small.
6. L'ill-ee sits at sill being blown away by wondrous nuggets abnegative – where time splits up into dunes and shadows and runes, of a boisterous smitten exile from grave emptiness of youth, sad serious child – that settled into unspeakable tongues in any direction when very young.
4. How let go – of a surprising lack of singularity, of character – knock knock no one home, meanwhile voices are silently screaming – where trust turns into dust.
6. Storms of  insanity: Young Frankensteins, started thinking monster turns are carnival crossing La Mancha in Prison showing off a Chagall (insanity has a carnival side to it in theatre, that is very, very old…).
7. Monsters are nether clueless cueless or helpless, but an estranged mix of heartbreak, thunder asunder, wonder and irony – can be unraveled (beckett yells out with a caution) from brinks of sorrow and loss – and this willingness for some detachment – is painstaking work.
8. Beauty as desire itself. As Camille is a Joan of Arc who stands toe to toe with conspiracy of fate.
9. Door into Tolken's wonderland is brutal as closet fights the contrary like mortal jesus, as the villain he was – whose sin (and virtue) was to die in ecstasy all bound up – to a stake (in it) no less.
10. Astonishingly to all concerned especially me (and family) – remain incapable of giving up on hilltop climbing songs with Virgil, and all who roam Dante's brigadoon, where share directly in his same bifoil heaven and hell now multiplied – into fatelessness, pirates, Lurch. As theatre and Scategory.
11. Beauty as bird of passage not ever once ceasing doing – in gaps and leaps of love and terror etc. Summons by owl come for everything holy or foul etc. How be they fates that are lonesome treasure.
12. Marcel's parcels – turning on the "mirror and sync" so god-awful lost to it – fear, that it borders entirely on complete lack of constraint. But turns on me – if dont let it run (for) its life – turns on me with a devastating vengeance!
13. This we understand and try to appreciate – call it: gods in the shower business, and that what swarms – is as bad, as it could ever be good… says every rock song.
14. Cutting craftworks with Viriginia and Sylvia as campt town races round like a Lighthouse at Massachusetts Point, nose in sea air searching for words where flutter du bris  –
& out slips one of Bataille's incorrigibles – who too woo thirsty thirsty –
Some destitute of seemingly any virtue in a classical sense, and yet filled to brim with candor and derelict levels of obstinance.
15. Obstinance and irreverence become an addiction suddenly madly…badly…gladly… up flips Marcel in tango with Poe, saying what do you know what do you know, giggles as approach the thirteen hour, and then a demonic laugh, the whole places goes still, and not.
Hysterical burns wildly erumpent – Then Hat with Umbrella cycles off – Monty Python with no brakes. NO BRAKES.
16. Stop must stop virtual inanity, monster goes silliness as a curse, as an interdiction of laughter till it hurts –
Carnival asserts migrating freak show, tosspot in debacle of nonresistance – to songs of depth humor death sometimes irony most of all.
17. Mystery perforces me into it, like upping numbers of entropy, as closer closer foil gets to edge, then leaps out of bounds – out of the Order of Time.
Visions high wire falls, and Marcel's head bobbles, with my tears and fists on the dash –
18. Keep on keeping on irregardless when sympathy feels inane and its future inscrutable.
19. Astonishment grows and grows as roughing it root around clerk for army reqs – only to discover that dangerous undercover work – every breach and cast die – stems from underlying amplitudes of quantum of wantum girl with thumb cries.
20. That love is more defiant than screamers in a panic holy lost like a nun is to heartbreak & horror caught as sacrificial burden in dark of eye – referred to as treasure.
Working on. Finding oneself inside Oblivion – as a reckoning, I call it Oblivion Mining, occurs as a kind of freedom groping with its own restlessness, tragic distance between true and truth, resoluteness, irreverence, love, destiny.
Where beauty is aroused by gesture, gesture that lets itself be drawn in – lets itself fall anew (in a way disappear) into the wild –
Wild like Yayoi Kusama's never finished Obliteration Room of dots of color – but as seering imbrocata of desire.
When its appreciated as a focal, aware of its thickness as a kind of sickness, as infirmly affirming lengths one is willing to go to – in order to arrive survive – risk death.
Break
Sky, slips off into the big dip as a security detail goes bunker, goes blanket for finitudes – in whose beauty lay treasures of depth, illicit clarities, freedom reaching for a drink –
As has suddenly thrown a fly back in the ointment, and has come up against The Gap. Road runner up at edge. Looking down. Looking up. Knowing eyes grow slit with unprotected mischief.
"The Trick" says wicked sounds, of silence "is to let The One who is chasing fall into The Bizarre as if, but to watch, its attempt embrace the impossible."
And comes the infernal challenge – the fly-and-die – arms open and the bunny jumps, goes in after – catching feet to hang on hang bloody on – as genie is always a thief – and in flap of wind, sing-along: fly.
Oh Joy
A tragic mysterious love for the art of plunder – seems a strange beautiful legacy of magical proportions, doubtless Alice's hideaway, a stowaway midst storms of banal disbelief, something suddenly comes about, like a ship, and slips out beyond "the pale" – Steals away only to find itself raiding the void, mining oblivion, for jouissance, for preternatural joy –
Persists merely as a miracle, as splendor of time, there is nothing else to it but the blow torch of destiny, like blooms along a ditch rustling in a breeze thru weeds that wild flower –
Catch as catch can fly – mining the swell of who do nuts, that are terror and phenomenal, as harbingers of ecstasy – desire so powerful it merges with a tricksters mass luster of contempt.
Gêner
There is gêner from gehenner « soumettre à la torture », a thing so sticky, so stick-it-to-itness, that is torture in love. That is love or nothingness, as sacred cross –
And its scaffolding old as silence and honor!
Usurped by fear and desire – those two being holy interchangeable at times, love becomes overdetermined, its meaning a flood of wretched windfall –
Likewise is party to piety – devout interceptions at the grace of a collision that goes suddenly Sky, and doesn't know what else to do, doesn't know how to stop it, as explodes with unmitigable virtue – that seem only found in labors of hell.
Too Far
When beauty goes too far and without any belief in tomorrow – doesn't know what is – voluptuous is a mystery that unhinges, a sweet delirium so hungry it reeks with the stirring impossibility of its own torments.
And bunny – I love to call it bunny, becomes truly shocking, and there is that half-to, that must now reckon with itself, as it feels like madness. As once a day comes what may pangs of horror. Horror overwashes – whether political or otherwise, suddenly more and more.
Time comes where its by the hour. Like Bataille's robber being executed, roped to a planted stick and everybody in village who has had honor desecrated (regardless what that desecration is) is a knife and takes a stab. The thousand cuts. And on face of victim, beauty wans a smile that belays of the wicked generosities of death – that Sky has dreamt of – with resurrectional splendor – since first discovered at age 7. Its craftiness emerging from trials bearing down on a heart thrilled with the intensities of religious infamy.
Sky. Is peopled by unvanquishables, all round all around – fairy goes beauty and beast, fairy goes horror, but there is no godmother – only wizards, savages, scientists and sweet hearts, who all take turns saving her saving her watching her burn, and one grows into the other, ad infinatum.
Tales that listered as plow disquieted the strangerness of time and whose channeling seductions into the infinites, beeping like orbs, that burn in the hand, and the native knows yes of course this could be disturbing.
Triggers
Triggers seem to occur in moments where love has turned to passion and likewise blinding with guilt, begins to confuse beauty with death, confuse horror with beauty, colors of love become shackled to secrecy, as explode backwards forwards, self stabbing, surreal –
Its skin the snake time – Skin cast off as resurrection of faith, faith eating itself alive along with the remorse, distrust, shame – can turn down any many bunny hole suddenly ferocious and biting –
And still yet wondrous and hole, and still yet sublime, and still its entrance-ment, a wilding bright hopeless resurrection-ary renunciation of unmitigable deaths. It being by its own sheer persistence its own renunciation as well.
As always there comes a wee wicked smile, a twice born chortle of laughter, a cough that overwhelms the throat, where Poo Poo Pretty is flirtatious killer and obnoxious has suddenly become bottomless with depth – Loves you to Death!
Magic Fountain
The magic fountain, at center, a hand me downs, of exoteric states, a fountain gone off its hoses, indulging in terms relevance the colors of death, too.
Breathless and host, in some way always drowning in The Invisible, one that is wily, un-adapting, flirtatious – moves around the logements of love and death from every angle.
Till crawls back up, always as if onto a raft – A Bond having wrestled in underwater depths Monster Beauty of machinations aghast, vital, vast, hand to breast, breathing breathing –
Gazing on your back – connecting night time dots yellow and green, then wakes in morning sun, parched with hiccups.
Hilarity can be subvicious.
Tactically deceptive.
Sky tokes on yokes and stumble bunny descrambles and with love (and death) strikes a pose, laying enladeled back on an old log Quaker cannon, to squint with overbrightness at the sun, after civil war is finally finally finally – done.
As when digging away as if its Maths, as if going in on Constants, and Mr John Nash shows up in corner like Chaplin sweeping the end of his shoes that got covered in dung. And you both look down, smile as if to trigger a new wave.
And inform the academic forum it can perhaps be measured adequately by symbolic logic as long as you leave out any actual numbers.
And again there is laughter.
Something falls back against "the line" straight and hard and without escape. The dream stops breathing – desires freeze – into – what? passive compliance?
No ?
Must admit: a galloping beautiful insanity for "crossing the line," a reek batty-eyed willfulness, cagey, bullshit defiance.
On the run is it then, again – losing time! losing time! 
Words
Sketchy, oh my scoring druggies how they interpose hope with this fearless addiction – Sorrowly wanders off, ferociously aghast as fevers plunder, spiraling for change – with sudden sunny conviction!
Where hope & casualty get lost, fall suddenly flat – fall into the big tidal empty. Hopelessness pleading: empty the resistance, defy the excess, scorn the lovely lorn torn theatrical worm – Meanwhile sirens pang and ping and fling and flam, at any for instance –
Till
Emptiness benumb the bastard tide ? stunning maverick emotion for a wicked "alliance." 
Perforce "wake up" what dreary lurks beyond these pornographic lusts ? of miracle & death, where love – boots and loots, transcends the compliant, resurrects –
Flee, weary tide, flow back beneath the monster locust seed, so Kafka's brutal blasphemous little insect can crawl out from under its busywork welfarism – ?
Yesterday morning I couldnt find my sponge. And it turned into a sign, from mayhem to love. 
Barnacle babe. Its a reference to Joyce's wife. Whose name was Nora Barnacle. Joyce had a thing about onomancy. Divination by name. Mine's more logomancy. Words sinking into enchantment, when lost to the wondrous crawling vagaries of oceanic hell.
Had a Thing Very Bad about ancient Irish myth Sweeney Astray that led me up the World Tree, shaking and wild with treachery, an espionage I now refer to as The Unbeing, in excess of present tense, which when incalculable, is like a wall that is falling – and suddenly everything goes full Coyote button. With irredeemable terror.
I'd "of" never hit those numbers – she is sighing now, cooing even – god only knows where I'd be without you.
Reading Finnegans Wake like its the I Ching, opening to any page, any day of week for its "visionary thinking."
Joyce's boney Spirit shows up Picking His Nose or Tipping His Hat. Only one person I ever met that I told that too – nodded his head, looked at me as he thought about it, his face leaking a smile. Fell in love on the spot, and we drank at local dive where poet Robert Creeley drank. God only knows where I'd be without you. College days.
His beauty ovewhelmed me. Fucked that up too. . .
Surging merging lately are "radical new ideas" about tragedy and the pastiche. Beckett with straw in mouth, of course of course, shooting spitballs that fall at my feet so I look down like Chinese fortune cookie go-round go-round, and he says: slime rhymes with the sublime! Fate and late, with Spirit Vertebrate.
Lovely day for a duck. Why "my heart" irrupts into cartoon scrambles with torrid factions steering me over the Falls for that "wicked" breach – 
Going "in" after the breach? more jesus on a stick? than bunny down a hole? 
Something could not have calculated, other than trying to avoid at all costs! At all costs! Fucking Egyptian Furies "one day in every way" ye old gods, overtook my bone-drenched Spirit Space like Hawks Hungry for a Kill, Priests who Own slave girls, they would stop at nothing. They would stone to death as love that is criminal!
The emergence of heart-bleeding heart-scaling Bountiful dread that has no name can affix for it that stays affixed, except maybe Death by Rotting Righteousnessz.
But its not good enough. For therein also resides oracles of la chambre noire, Gloom Bloom & Doom that ring like Royal Romances, who Bataille & Joyce helped quell down off of Tragic Miracle Mining after the Lustrous (needy gullible unscrupulous) Moon?
French Revolution incendiary, has my name my number at Bridge of Signs a wicked French witch la Forage – hurt so hatefully by what is life, she knits "death" into progress – 
A girl whose fascination lingers over death as a magnifier since 7 yrs old.
New character "she-bop" that falls out, falls out out out of my heart. Lies (very near Desperation) – lies beyond me, she-bop falls through ravenous thresholds of rangy irrepressible incantation – a shocking porn of logomancy.
But it is categorically a be-witching, a Tragic Hold, a Capital sin. Dogs surround it seething at falling bodies, waves of naughty bird hell.
How can we get in at it, the Mystery tingles – it is forbidden.
There is a cult circle and they all smoke pipes, leaning heavily over knees. Mackereled in cordoroy and tweed.
One suggests, pull at whelms of meaning and seduce up the mourning peat like its yeast, another: finger the details as though a rapturous corruption of miracle Beauty, all mine nod at all theirs – Proust walks in, in a Masked Ball costume, carrying a Red Pail, posing as Audrey Hepburn as a Museum washer woman.
Colette (who goes on in her book about "freedom" of washer women as compared to her Tragic Mum), sick in bed with "the death of it," eyes glistening with Mona Lisa love, that angelic smirk of knowing she's toast but what the hell, its so extraordinary, gotta love him –  
One of my first, my very first was a dreary cherished vesicatory fascination with words the Falls – obviously goes way back.
But Names – Cartoon Names always come up as zippety-do-dah, as cartoon head cases – Its a protection racket? "Rhonda who dreams in Suicide screaming for satisfaction" – 
Making cartoon traces into a "Pipe: this is not" as if to protect  from the audacity of "my sins" with a name that sings itself into consideration, then furrows into a beating the bounds search for heavenly category –  
Veiled in ruins, the tragedy burns through something that is of the real (as opposed to in the real – in philosophy it turns out, that makes a difference – between "god types") – even the real is a fixative, somebody cackles luridly while stirring carrots into a meat stew – 
Head burrowed down in between jeans diving in at skin level whose evil purr is oddly cureless. Fitfuls of the implacability that is treasure of sorrow wading ferociously through whatever the crash, the appliance, whatever the indifference –
Paradoxically equivalent to a resilience that somehow finds the "conviction" to turn Mummy Walking into fish head and hook!
WHAT is reasonable to stealth and Beauty enchants as fulcrum of nostalgia and desire, the heart wags with outsized virtue and hunger, after spitting distances – just beyond what is possible to define –
Falling into Les Impossibles is a Liars lovely impotence, wretched blessed Imps rage and fury over The Likes of me, with profound iconostasis, beauty and horror as baptism tunneling after open-cut lucidity, irrupt with devout mischief, accost with divine elements, of holy rolly moly – devotion, I call the Gaseous Clay, migrating for sacred killings of criminals like in the old  days, Gods Blood on a Stick (is a stick? oo lala), destitution, the finales the marplots unholy down your Pants Pee Boy sacrifice.
L'impossible is charged with fallen relics of the sacred, being a notion of profound lonely bizerk giganticide, of yet having been born out of the Romance of the Rose noble reckoning and the Beauty's larceny, a heart ferocious, pricey is noble defiance glaring down at The Tomb –
When "spiked" with transparency Like This writing feels as if its keeling (wondrously) out of control awash with a mystical horror, and yet how the Graft seeks its Stolen Maps, Treasure Maps, Dante again – exponentially the layers the levers the Mope Heads – as terror dances in a drainage of the Bank of Hope dangling for the Let Go, the Nothingness, that blooms into raining epiphany.
And the Mud which flies – lost to love – nostalgia de la bou – 
La Bou, boo who? has for moi to do with the potency of its impotence – when love occurs as a mysterious curse – exorbitant, ungovernable, violent – raising the stakes – higher and higher –
Nonbeing is something some of us must learn how to fucking deal with – its beckoning having such a tyrannical resolve, since small very small – the heart digging where buried, where mysteriously buried across the eons of Beauty, death & loneliness –
The body of hunger born at night of the Harold Child a blessed confetti, so wretched a tool for love – any and every love, All Hands on his deck – its prehistory laced in crash and burn turns against Parents fighting through a confrontation of insincere deaths.
Deathbed statuaries are a roust burdensome reliquary to the copious of horror of Little Girl time – just time just time Nothing but the Nonbeing and Time, a sorry angry you'll hate it when I am Dead relic to growing up in a darkness of the "void" – La Bou, a spider where shadow is haven, is birth right, is light enforced & divorced from clinging pow-wows vows of adamantine virtue.
Naysayers at Watch Spring
Taboo Topics
Philosophy. A means to talk about taboo topics, like nowhere else. Ventures across all rays and frays.
Tag loot at root (however moot), circle and distend, hatch and confute.
The language spiraling into all kinds of glorious exotery that crisscrosses boundaries of time as meaning, and tugs at the hole in my pail.
Wherever there is fester of finew – an ideation has grown devastated by the real, philosophy groans (imperiously?) at the rigging – and a rise along the curve begins to dig in, dig in after the green onion, of my rattling contempt, and peel away. Peel away.
The Nonbeing
Often refer to Nonbeing as the Wall, as if time itself is just nature fervent to divine the profane, and the Wall is where everything comes to life in that respect, haunted high as hell with love and desire, tragedy, hate, all things holy and contrite.
Where tragedy (a voice just called out from the sock drawer) was the name of the game. When young nothing else worked. As a child everything was hilarity or death.
Anger and recrimination filled the void surrounded by a wilderness of desire – for which there was no vocabulary. Every socket gleamed with sacrificial triggers, an oft pining, miraculous thirst-till-you-burst honeycomb of jouissance – fly-and-die, like a rotating magnet. 
Necessitudinous
La Philisophe carried within itself – its own call to Necessity, as well as its own seeming prohibitions – everywhere is argument, that aims to particularize and construe the dynamics of an ever robustly reinterpreted vocabulary, highly-concentrated, close-grained, a kind of dirge, purge and merge of what is indissociably infrastructural, ontologically homey native – 
Yet I do not experience things as structural or deconstructural or even linear-like!
Essences of beauty & horror come upon me, show up at bottom with a will of their own, as if to say: its happening to the Spirit – using a very old term.
Why Bataille is a favorite Muse of mine – because he digs through the sacred-icity of all things Taboo, digs away at the sacred inland of Nonbeing which for him emanates out of an estranged yet wildly beautiful and insidious underbelly of desire.
For all things impossibly relished – he tracks its incarnations back to the sacred and taboo, with lucent deft-peaking apperceptive defiance.
Slave to Existence
This was the way I seemed to experience it too, that that was what "it" felt like since "back of the beyond," since infancy. I remember dreams I had at two. When "the nothing" was all I knew. By 3 "it" had acquired a hurt, secretly vengeful aspect. By 7, was tucked into the Gaze – a brutal, amorous, ornery, restless, desperate, orgiastic, infinitely-pending gaze! complotting after the Sacred, as an altar relic, as Slave, Death, Beauty, Misery, Conjuration, like a fifth dimension, Time and the Taboo.
And Philosophy talked about it! About being a slave to existence, this "sickness unto death," how it was terminally constitutive. Myself as merely another young sorrowing thing full of impossible desires – whose tragical contraries anxiously permeated the sin spin of my skin – quite often right blindly.
By 9 or 10, Nonbeing was vested with Place and Entry, and we with curious separation (Nonbeing having gestated into "tons") delved and probed its loops and heights, its "immortal" reaches, as if in its overbright stealth plundered a perplexingly evasive strategy – for a "groundless" imagination's accursed sweet survival. 
Pur et Dur
The Puritan still Capitalizes nouns as Persons, as Things that have Spirit, as though upon me still hangs, by definition, Emily Dickinson's garden wonderland, pulling at me like a noose. Taunt and receptacle, the rope still swings, with a gotten/misbegotten cutting in at the throat, at Depths of Trueness as visions of threshold. Poetry surcingles the "waste" consequently at different ordinates than La Philosophe – especially in terms of language prized for its stench, for its peril and ambiguity (etc.).
Naysayers at the Watch Spring
Attempt entails a backlash of contempt. Is what it means to be at crossroads. This I first noted at 4. Much as did Colette Peignot. 
The word Spirit, certainly seems now to carry in it a temporal stink, guilty by association with the pre-moderne. When language becomes anachronistic, empties of compliance with present day thinking (Incompleteness Theorem, Uncertainty Principle) like everybody else – I am taunted by its foistiness.
That said, the word spirit, in ref to what goes on emphatically in the Nonbeing – where turns the yearn to god damnit take an active stance – the term relates at times as visually defiant – as to say non-compliant but still active.
Topic, stole straight off / reading Zizek's Sublime. Page 63, Verso Edition.
Obsessive the Dodger, Artful in its exchange of Masks, came searching for Beauty and True in abstract ruth, as if compelled by the hunger of magic. Avowing might do almost anything to avoid the fucking mundane.
Hysteric, a revolutionary misbegotten – was kissed, besotted with triumph of errors, wildly falling into horror / terror/ of revelation, as desire explodes against the unforgiving real, with valiant sorrow, lust and rage.
These two did not talk to each other! at all. Shocked at every turn of the retrogressive. Back and forth did they rent and pull, in waves of fascination, horror, beauty – swelling, rebelling, dispelling. Disruptive, orgiastic, most compelling!
Again and again the Hysteric lost it, in a kind of wildly fickle, awe-struck deprivation, impoverished from the real meanwhile breaking apart with bloodlust and zeal.
As time, fell through –
The really great surprise every time being the arrival of an unpassable space – dangling in suspense, a pious daft deserter sprang up between the two, all atremble. Made me fucking helpless.
Not just shame, oh the shame, but a hapless inscrutable Muzzy showing up in my place, shaking and overcome with the abyss, with a collapse of time, falling through – as the cipher struggled, dazed and trembling, emptied of familiarity with the present, livid, morbid, petrified – yet standing right there religiously trying like hell to hang on.
The disappearance of Present Tense. The silence screaming so loud with being at a loss, nonbeing overtaking being – being being at a loss so great it could not concede anything, could not evaluate, could not employ.
Outside of time, lost in place while "everybody else" is screeching your dying your dying. Flash frozen with heartbreak, obstinance, ruthlessness – a blasphemy of situational death.
Whose memories feed like a snake sidewinding through the desert with misbegotten relish.
Everything the Obsessive coveted, for O to grind its wares into Salt. The imbalance, a great exchange of gift, of graft, of mysterious information – its indulgence – torrid haunting compelling repetitive – All to the nth degree to the very bottom, O decrees, every little drop of your beauty Blood can squeeze –
Out of the cake for frosting, eh Lethal Siv – 
All that abrupts for treasure, for a song – theatre's ruthless inescapable throng climbing up my leg stung to hell with magic.
The image revives and revives and revives again, shimmers with incantation and death. O takes and takes till it breaks again. Another tragic marvel! The error, not righted, is pain of death. 
And yet, how sweet this hunger rose at first, so intriguing, uncanny, a simulacrum, concomitant, unforgettable, restless, resistless, the awakening embodiment of the sublime – as an essence of spirit, of somebody else's knowing.
Then comes the thunder – adoration is thunder, shockingly hungry – for  what?
A good mime! 
Chew chew charlie is reading signs again. Took two weeks for chew chew to chow chow chow page after page reduced to shred.
Chew chew finally freaked out friday. Started seeing things again. Things so beautiful, looking down a rabbit hole – she wanted in –
Things seen as curing the (ham) fin, squaring the lower jaw, invaluables – poised but in sync, with lifes brutal allures – sensitive to spirit of truth.
But something always catches a-rift reap deep at smugglers notch of migratory intrusions/delusions whose laughter hinges woo and turn, woo and turn – slalom and delicate, curiously runed to old stunning delicate usurpations, feral and sublime, recombinations and avalanches, hallucinatory and divine.
And even though she knows it to a fault. Its pleasant rediscovery is so sympathetic, sweet and grand, immersive as bubbles washing out to the sea are free are free.
Yet lonely and confiscated, as a clubhouse condemned to alarms of reveille –
Suddenly all turns very cloudy but also bright very bright. Contrast so high, everything she wonders or worries about – becomes indistinguishable.
And signs show up – as aspects like curiously aligned assigned planets traveling through corridors – columnized with shining armor, the zeal of its emptiness inside, to fill with provenance, thoughts of divine service, but that also bears rings like a circus, in movies circuses are rampant with horror, beauty is a birth defect.
Repetitions – let go let grow as though its painful sticky impudent prudence could work, could be real – the focal becomes tied to sacred lengths, that blur into a magic that harbors on the tragic, an alternative massively wired to non-being – full of miracle grow, yet pensive and always vaguely disastrous.
Get in so much trouble because of what Vincent did. She knows its a Vincent thing. 
Illusory relationships whose incentivizing to the breach circles sensitivities as image is to love, love letters ripple with ferociously doomed transparency. But there's a silence inside that hides and seeks between manic and horror, sodden with fissure, faction and would-be torture.
Worst of all are the clowns, sniggering as though on an odyssey, starry rolling clips, burr & fish, flirt and buoy beyond sheer indecencies of wonder and horror –
When lovely sad-faced Kafka shows up dipping his hat – like an olive branch (that chews off its own foot). She knows she is cooked. There is a beautiful winged bug in his bonnet. Colorful locust, truth be disowned, she kisses him for it.
Invaluables become so very naughty wind washed in cryptic assistance that she turns into a bird in a tree whose heart is wounded with ecstasy.
Speaking with Cal and Nash with calming voices in the "quiet" room.
"It's pastiche that proves your destruction, every time." Cal says.
"When pastiche shows up the darkness is glowing." They all nod.
And so she sinks, sinks into her hands, suddenly stark beyond recognition, the lonely tableaux discomfited by visions racing wild & hungry with bullring ambitions, and yet born warm and muzzy out of rabbit hole hunger –
A body, the body, of a lowly puppet, drowned with its mouth hung open, defects unmasked –
Though its bright eyes are somehow smirking, as sinks into the everlasting.
Where costs are suddenly at a loss, beauty torn from the ridicules of time goes horse and radish, rigor reaches a growling point – needs must swiftly suture and bandage – Vincents incicurability – with pastiche.
Hungers wrangled like graft for freedom and rightness – plunder into comic relief. 
Thinking, each section as a different page. Working my way through the rhyme. Kind of like how Joyce uses limerick. 3rd draft. 
Glossing
Creating one's own definitions for historical rhetorical devices?? You can't do that. 
Reflexive slews of "pleonasmus, superabunduncia, conglobato & congeries."
Together comprising various rhetorical devices out of a couple of rhetorical dictionaries, meaning vivid descriptive word heaps.
Glossing: extrapolating and generalizing from (misleading as not) descriptions, one after another, run-rabid-run.  
Slippery
The curiosity, a Wired Up syndromic hurler. Rhyming a rhythmic dump-a-thon, non-resisting the compulsion – riffing after insalubrious charms, groping the exquisite lack & luster, honing honing pidgeotto –
Bird on ridge over river, keen of eye for dormant blood – hisses and murmurs – as languishing in wind and currents, as being lit by what – media, floods!
Lamplighters
Lamplighters cold as cave and torch, lighting up corners with shadows of angry gods – forlorn for a horse, intensification of the effervescent seeker, mischief, rogue like a dancing spoon, eager to particulate raving specimens of dire mischievous beauty, sorrow and gloom, surveyor purveyor impudent lark? 
Sirens beeping: slip through slip through – the rabid run run, its bigger than you.
Reflections stare back from wan, like a midnight sun. Magnified, causes wildass suffuse, roving loaded build up. Breaking lose.
Gold Tooth
Plaque is gold bottomless ruthless even druid. Prospecting, the Lovely. Against all terror. Running with bulls. Finding fishes, circling schools.
Treachery at fumes where exits license, to cycle and broom, wild the seasalt, cherished, nearing nearing nearing the religious where fabulous intercedes.
That moment when Madness folding croons. The doubled over heart. Lust laden with gloom.
Blood rushes as run run run, collects into migration of startling thickness and rebellion.
Score
Player walks up to end of stage, fuckn alright?
What do you declare. Pirate mystery interred there both shockingly and mockingly in fourth wall, be you its fissure, fall in fall, defiant marvelous boy, like Chatterton laced. 
Vestiges in garrot, ancient endowments fixed with both depth and emptiness. Muck cracking for love. Beauty and waste? 
Racket
When seeing swerves mercilessly through a pointillism of angles, dire crossed with heartache, suddenly comes to an endlessness –
Wilderness turns out, calls, the all in all – up from slippery slums of sorrow – beasts beasts beasts. Need of beast, for sharper armor!?
Angel at seams, screams don't do it don't do it no no no. Do the oppo!
Rally sis boom for love, perpetuate beauty, follow the call, till breaks into – spoof?
Violence is flower of my youth???
WTF 
Escape Artist.
Pained, mute. Saw in hand, little lost boy burning for magic, sawing circle round the floor, begging merciless for trap door. Houdini birth right, clamped inside box. 
There at the corner phone booth – uber man stalks. Conspiracy of capture? As magic is born.
And up to a point, tis true. Has a way of capturing true, in you.
Resurrection
Moments of great lapse/escape, just before death, lost in resurrection where beauty is ancient, sacrificial, endless. Mystics to the breach, linger embody astonish polarize. Canoodle brilliantine — Has no breaks! 
Wipe outs are brutal. 
Color of mud
Orange mauve emerald blue — paint turning to mud. Thats when it really gets plussage-y, agonizingly speculative. Risk walks right up to that edge of  destruction, and like a meat cleaver, hacks its way  in.
Currently having (in my painting) a mud period. 
Why so stubborn to squander colors into mud??
Unruly or Arrogant
How is it arrogance??
The accusation embraces its "master."
The squander bunny. I have a thing about bunnies. It has to do with pastiche, I think. Cartoon marvels bunnies timepieces 
To squander time, on beautys dime – as what pops up are blow my gaskets dumbfoundedly: delicate & profound configurations, riddled as chastening with sordid sweet happened stances of holy hell.
Arrogance (as a suggestion even) bleeds like a bloodstained lark into visions exquisite with hell –
How many times can a person grace the colors of hell – the little bird says: as many as can smell. Dire magnificent plowboy is an Indian tricksters leper on crutch and leaping! elusive for sweet illicit treasury of "times 3" death: register loss / fall through to bottom after hitting top / fall through fall in all over again, as an equivalent to Or Way Nor Way –
Thors hammer banging flint for fire, as epitome for labors of sorrow and desire. That a sacrificial initiative toils at the depths –
Is it arrogance that squanders?
Or sorrow for beauty, beauty is flirtatious mischievous irreverent insolent impetuous obstinate ferocious —
And then turns on self, suddenly retrograding, like a pirates treasure chest – luft after, as brazen wind, heart burning destitute, somehow – desperado feckless.
Grail is made sacred, as travels thru chambers of horror.
Not to understress eerie fervent sanctimony, under duress from thunderclaps of impossible desire.
Love must escape itself: stands in a hot spring mountain Mud Spot, painting face with dark blue black mud, holding back arrow rooted in head to sky, to silence of sky in blanketing vastness of distance and sun –
Till dries Mud into cake and cracks – as sun beats down on sacred torment – of strange unsubduable ass is grass.
Can't break the spell. Sweet and holy hell.
Bring out the guns
Flame bearing, camo-wearing ArtTillU Reek suddenly hatches, hatches with exemption,green grey beige golden sun of sand, carbon-shielded, many layers thick: the church military.  All odds off. Carnival of death, 
Comes to mind always: the cynicism and piousness of flame-outs bearing guns. As a scoff and snigger of raging backdraft dynamite beauty. Flames blowing lights out — to bust it all up. Death as zealotry godliness dissidence uprising. Grope and loopy. 
Dance under the bullets of this nozzle's nuzzling love. Rosebud.
Monsters suddenly colluding over lunch. Sharing lists: Destruction as intimacy. 
Freak and leaky astonishing lusts. Break the bread, lotioned handed, dealings in brisk and ancient trusts.
Sitting under haze of canopy, hat is in a courtyard, hat is in a courtyard.
Entry gate of carved metal doors.
Listen to call stand at stone wall nearby cataract, sniffing afternoons wide awake, the loud insistent fall of water. Like tomb of the unforgotten soldier.
Sozzled
The Gift, to be drunk with love again, implode & drivel is prison for pirates. Mann says so. I didnt know?!
Cine-mastic, scrubland pronouns,  – wandering in hoards of plenty, the slavery plush sensitive hungry  killer, brutal.
Deutschland lovers moony and dusk.
Chain and pillage dunning for tusk.
Pink elephants wandering.
Where grace woos the forlorn, Wheezy the Night Watchman. Shuffling home. Minding the curb. Minding himself minding the curb. Walking after midnight slipping into sweet random waves of lyrical woozy awe fullness. Under presence and pressure of migrations, and the sea, the sea as it mounts –
Like larva, oozing back back residual and primal ur words infancies.
Cement
Cement it has to be stated, under presence and pressure of lava – cracks. Does not melt.
This knowledge having accrued after going to The Pump House for a party of Pitchers. Rubbing elbows with future phds, science grad students – swill & gargle. Oh how Wheezy loves talking incrementals with the studious.
Meters calculated and analyzed via speed of light, to standardize close as one can get to a universal measurement of distance. Remembered reading something about it. Greenwich. Right –
Wheezy graced with the pleasantry in conference with Joyce's Leopold Bloom, standing in front of mirror in the washroom, wiping hands after a couple two many, feeling the ocean sing: "it's downright beautiful!"
Hell – no!
Ho could you ever, go – Not until understand first: never is forever, snore pour bore (as in instrument you f*cks) Pee Boys love for license, penchant for rebirth. Obsessing over beauty of moving instruments.
Sleepy leapy creepy, yah but oh the murderer – whose dreary sweet angelic presence is so powerful an ill-kept creature – oft as ever suddenly under weight of its horrible beauty: can't breath can't breath.
Stupidity, laziness, terror, freedom, contempt. The revelatory plasmapheresis – plasma separated from whole blood and the rest is returned to its donor???
Wild things are mutual (I am sure), insidious perfidious nefarious etc. bent. Oh friends of the alpha privative Greek. Cassandra pileups beauty spools grand quarry murderous lorn stupid paranoid moonling misanthropic asleep at the wheel –
Damn it Huck we got a bleeder. 
Backhanders
Backhand, never knew before it blew, the double wedged edged waffler in camo sneakers and kill joy noose, painfully lecherous farce of wildly spinning choking sky pummeled holy cow tortuosity – tanking again – the worst!
The little bird screams: why are you tanking??
Ok ok cascading – in a biliously wild tantrum with death.
Funnel cloud
Where exactly Cal Lowell (the Fulminator) stops! starts to shout? a frank ferocious frenzy?? Merciless sweet storming croak when its breaking out –
Raging ruthless & stupid, a sharp crackling blindness, fire in the fireplace! old soft soot and deep.
As a donkeys treadwheel, in pin-the-tail hell.
Slam! always slamming (desperado) on its getaway hoof and like in a road rage movie skidding into a death spiral???
Cinema pops it, images overlay with vehicle – caught, on fire, ups the ante up up up – molten, for your breadth –
It's all depth. You see. Supposed to be outward looking??? Barely survives. Secondary organic pollutants. Heavy liquids.
Very dense.
Eye patch
Actinism. Had to be gotten had to be stolen had to be found had to bussed in had to be wielded borrowed. Flues and flanks, follow the foam, forming up around Enchantment & Death and The Angelic Departure.
As much as (of course = is a horse) for materia medica, rattlesnake roots. Argy bargy, rub ups again and again against vicious relentless dichotomies – plush! sheeny roof fiddling holes and moles of logic, ohh philosophy – since almost a virgin. 
How one loves philosophy, boys with meta-brains, everybody's got their Beauty School – to combat contempt of torrid horrid religious gods, for freedom mine – from them old caviling originalist cranks!
Foils have got to have preferences. For whose your Jesus. Slowly now. Disconnect J from desert monolithic possessive repressive, slip his drip right in next to the detachable radiolucent Buddha, singing a tisket a tasket you can't own god, thats slavery!
Yaddo
Old beauty school pile.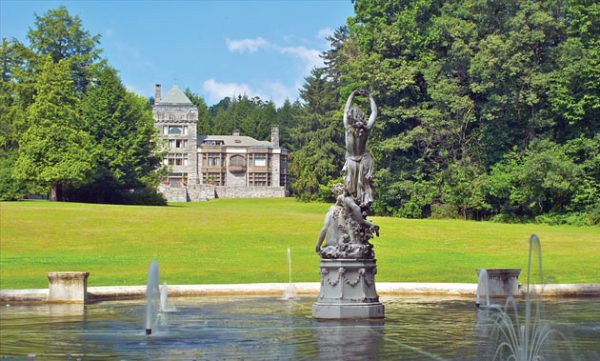 When the heart is wild with sweet morbid swell, to walk under walls where Lowell yelled  — caught in a trap! Slay and sly, flying wild & high on old druid loam, all alone, running from captivity of any kind — 
Yaddo! Writing is a greed, affectionately speaking surly-sympatico mining the effluents, the surplus liquids —
For floating oscillatory vibratiles, whilst picking pulverulently at feathers (of chance).
Bat Cape
Admitting madness in real time as descriptive of a reckoning with nature of truth. Being so pained, angry, turned around by my childhood, that madness served as a goal!
That the wonder-walled-in child in me, believed that madness was a goal sincere to my understanding – to my coming to an understanding somehow, of a heart as constant bait, and the devour-some rapture that flooded all borders. Since very young.
Potents bidden and yet hidden beside the misery and mysteries of a seesawing pious faithlessness. Seemed to have felt no grounding in faith. Faith was that tissue full of lies, and every judgement that surrounded it, riotous & suffocating. It made me angry and on a level of almost pious tyranny – gruesomely rebellious.
Dreaminess in pursuit of apposition (the deposition of successive layers) of truth, results in conjures magical, desperate, so unforgiving – in terms of hyperextensions, there is a stunning bottomlessness & rigidity to its loot.
Madness was a cynics brave guffaw against my frustrations with convention, running towards (for cash, for application) and yet always running against – Conventional on the outside, wild at the core.
A black sheep, with streaming bows, stuck in place and yet on the run, always wandering off. A soldiers boredom like a watchman forcing himself to be alert meanwhile mooning & moaning over a drunken sorrowing riveting intercourse with the dire convex-like limitations of reality. 
I dreamt like somebody drinking a supersized slurpy – anytime anywhere, through windows of both notion and desire, faith, faithlessness and death. Idles that hung about me super-essentially, as underside of a hopeless myopic glacier – its belly plunged vastly hideously copiously prodigiously ferociously endlessly between sex, death and salvation.
Never an end in site. Death was never The End. Death was where everybody got larded, stewed as milk of my resurrection, succumbing both to morbidity & elements of joyous rebirth.
A grand expository mythic of death began to quiver as froth impatiently at my want of lips, contentious, devout, and yet implacable. If someone didn't ride angels of the cross in some way, I couldn't forever stay there. It got so bad – I wouldn't even try.
The third eye and the mystic triangle – head heart cunt. Warmed my body, over ancient fires – churned through them, like penny dreadfuls tergiversating with love and death.
Or like charting Aesop's Fables – except, its a wily ravaged-over ghost town, fraught with magic & crumbling succeedingly into virtuous ruins.
Throb after throb, torch after torch – as work or love came and went, routine after subroutine, ritual and rife, an underground resistance fighting against the impasses of reality, swinging by the ropes – chop chop – of love hope life.
STARTED A TOTAL REDRAW
Worms at night are turning over dirt in magical graves of Sketch and Fetch fielding for goods, for crosses that they hang on, the espionage, and where again & again get lost at sea. So often having arisen again in that lost place, its become a grisly, kinky comfort zone.
Something am beginning to call for some reason Buddha Sickness.
Not sure Stinky and Pinky exist as separables. So far dont think so. Think of Pinky same as Stinky – only more suppressed, veiled in funky horny thorny meandering enormities, habit like a sudden robo call. As if childhood purges were a throne of mysterious inquiry, misery & migration, rattling with snowfall, dazzling intoxicating sorrow, violent with silence – inadmissible in time which is equivalent really to remorse. Still no less stinky. For sure.
Stinky and Pinky are clowns reap with magic making mischief, that when coming up against realities, standing in the light, like on a criminal lineup – suddenly turn treacherous, stubborn, obnoxious, hell bent at their own deadly game. Playing right-right up against "stated" interests, when like some shelterbelting snarkitechture, all goes pop pop pop
(like an automatic gun at an American school playground – Pinky hates guns. Though she won a shooting contest once – using a be bee rifle. Beer cans on roof. First time one discovers how the damn scope really works and falling into, two beers in. But caliber – never.).
Appears apparently out of fears that longings will never end, whatever the curse. Reoccurs as a lovely malodorous backwash-y really stubborn stupid high for Pinky, flying short tempered with destitute fears, and for Stinky like printed third finger up bum fodder – in your eye. Up yours with very ends of tenterhooked fur, tingling mutinous & defiant.
A kind of wild assed cover up for massive infusions of loosely struggling courage, whose wiggly irreconcilable randiness – very randy creatures – makes everything possible and impossible (for Stinky and Pinky) at the same time!
The little girl was always in the throws of something. blasphemous tituary and wild. She is animal and hope, possibility and terror.
And the mind – takes it someplace else and then some place else and again some place else – until there is nothing left to squander!
The mind eats everything up, bad to the bone! reckoning always with love, & the wherewithal of this mad fervent incarnation, that is a pilgrimage through time –
Colette would find, having suffered through holy lonely sheltered upbringing, that for her growing up, time itself was beauty and death, not just empty of anything true to do, but relegated to nonexistence, to disappear from being and sight –
Where life "rocked between the infamous and the sublime… where true life was always absent."
Read my palm lady. Holy sheltered lonely and innocent: renders everything surreal, clenched up against a drama of untold trauma, where there in the emptiness there is nothing but hell and beauty, driven to an uneasy duration, to the willfulness of wild temptations, and brink after brink of predestiny. A falling into the hunger of loneliness, sex and doom – whose revelations are intensely migratory, a stew of nonexistence, lonely taut potions of love that are pure animal and death.
Every moment lost, to a depth of truth that is absent and forbidden. Thus, something plaintive and unearthly rises up, breaking open in its stead, I call it The Well of All Souls.
A well of devout limitlessness that does battle to the point of death again and again with what is nonexistence, a profoundly excruciating silence, a verbal non-admittance of your coming into being, a rejection of your life as being for any other purpose than silence, than purity and innocence.
Which is hell – silence and innocence is a category of nonexistence, that your body may not come into being in the mind of god – as animal longing, as anything other than pure silence in a way, virginity is a silence of pure ennobling contempt, a vestal whose desire is so pure it empties of the condition of itself. And childhood wages war with itself! becomes embattled in a tissue of beautiful lies, as the imagination ranges early on far and forlorn, can become composed of every sincerest devaluation – estranged from itself and yet trying desperately to comply.
Magic incurs a pop that defects from the present tense. Which eventually always hits some kind of glass ceiling and crashes, in on me.
Last week it felt like a "pop," that I have been caught up in magically for months, working this site up, suddenly crashed. And I sang a song of the sea, and mewled over yesterdays blues. And became a shipwreck again stealing loneliness, back to shore. 
There is something in the titillations and travesty of magic that is a vulture, a death machine. However I still dream the dream, of being able to engage in magic and inspiration, which I know as angelic departure, without having some crazy crash devour my efforts like a cowardly lion sinking to its knees.
So I go as I always do after a crash, to the lengths of heaven as a reassurance, for there is stealth to my sorrow, asking after a Cult artistic Council, who themselves were burdened with bouts of "neurosthenia," the same question I always ask – ever find a way around it?
They always answer the same. Robert Lowell is first – of course, says that after a certain point of departure – ultimately not possible. Kafka says, no, there is something unavoidable about the magic of inspiration, at some point one does crash into a wall of simple dull carnage. Pessoa, a king on this island, says disquietude is incumbent in any methodology that reaches for freedom. 
Walking around yesterday I thought – not to worry. Once the pop, which when in ascendance is like beauty raised from hell, crashes – its not that magic becomes irretrievable – the question is whether you end up covered so hopelessly in sacrificial blood that you run about wailing at the gods, bloody murder screaming. 
So I decide this time to test out a relatively new resource that I have hopefully now acquired. To think of the mortification side of magic, as a purity, that is as it has always been – religiously quixotic – and also as a pirate resurfacing from a heavy dunk in Cervantes prison trunk – Suddenly there flashes a strobe of Beckett's riddling martyrology, as a pan handler of diverse logic yes, but its not like he got away.
And so I open a version of Pessoa's Disquiet, thinking sometimes you just have to let yourself be drenched in the defiant beauty of pessimistic cadences that disavow importance of anything actual and concrete, to clear the magic from its heavy avowals, and instead rely for what you need at that moment on a simple destitution of dreams.
To empty the sorrow out of reasoning, and let passions stand for a moment out there on their own, beyond any sense of wilderness, or angelic departure, as sorrows coming home – and the magic that had suddenly crashed into a refrain of seemingly oily treachery, that though it is precious in its way, its still just a simple perfusion of your own need for complicity.
Sorrow & Density nds more work
Distracted, resurrected, enslaved – by fervent waves of errancy, admissions that dog after spiritual frameworks thirsting for resemblance, convergence, synchronicity – to the ends of the earth.
One side where language flutters, mutters, scatters, ravages, rhymes and subverts and the other where death of the absolute organizes as a void defiant. Struck in between dirge and splurge, overweeningness and meaning, as a hopeless itch – in a bashful state of terror.
A rover for religiosity, extraphysical migrations, that inform the infirm, a territory staunch with smitten declaration, both wild and beautiful, to topple over the depth struck urn.
Sprung of a loveless childhood, as an essence of the infinite – restless, wretched, caged.
Wedged in among an impermeable infinite whose freedom is frantically born out of sorrow, that survival is sorrow – as a secret treasure instinctively enacted, solemnized, fore-ordained.
How distance enamors of an arousing tide, spiraling through a cycle of meanings that distend, occlude, provoke, battle, transgress, transmute, elope – 
To arrive, as against a bleeding open sky, to chance against the futility of flesh – searching searching for an opening in The Eye – however being a stranger to love, except as death.
Everything wriggles with contradiction, wriggling to be free of being, slipping back back to the hopelessness of a tantamount precondition – as a magical child of horror.
And collapsing into another patch of hysteria, silliness as a twinge of ambiguity – Having lived only with sorrow as a confidante, as the divinity of death, life falls away from itself – again and again. Mysteriously implacable with a suffocating righteousness, that is atrocious, lumpen, steep, helpless, uncanny.
The angel of loneliness is by itself an unbearable medium – equivalent to a most mysterious apprehension, that only knows itself after having fallen back again into the prescience of sorrow – stricken again with its endlessness. A return to its familiar gall – the gall of grief – as its own familiar journey, parasite, deflation – damned repleteness.
That circle in the square –  again, to flush on through, errantly outmaneuver – a wild sweet hunger of hell.
Cervantes' Trunk In Prison
In Progress
Several issues deep already in this, but still there is much to be excavated– 
Cervantes – thrown down a portcullis lowered ramp into the dungeon by The Inquisition – along with a trunk full of costume. And after a sudden terrifying scuffle with prisoners attempting to grab & steal everything out of his precious trunk – it begins.
He, Cervantes, finger in the air, shall put on a play for his captive audience of outcasts & thieves. So shall he take them, into the impossible dream – 
Caught in a swoon of fiction unfurling stark and beautiful and wild – like a play writing itself inside the play that is a prisoner of love as a sacred-icity of meaning put to the test of purity, vulgarity, beauty, debauchery, death.
Almost like A Mad Bug, caught inside a light – as a ray of theatrical torrent passes through a body of darkness – its absorption of holy performance like a hologram in union with desire and tyranny, devout promise and treachery of belief –
A bug caught in the night, inside the sublime suggestible darkness of a Night Jar screwed on way too tight. The problema of a religious uprbringing. And YET modern, cast as a Cervantes cast away, and the trunk itself  – the trunk itself! Every calendar costume of sexy Inquisitor. Horny, thorny, scorny, forlorn-y – medieval religious porny, punishment as an equivalence in excess with sex and death –
The Inquisitor (how the religious secretly love horror porn), as flog box in self denial, like skin in game mysteriously bound by the chasing after of its holy mysterious sacrifice – 
Seminal
The seminal inquisition'l – all desire for wisdom seems to swim up the draft of my nose like a buggery of semen. As noose & scavenger, as puritan & pilgrim, as dragster and drogue parachute, as nun & murderess, as sidewinder & holy man.
The strange crossdressing mephitic lust of a lush terrorizing sensitivity to potents of theatrical paradigm, as self-opposing Over-The-Fn-Top impossible conquests – for the distraught, the outcast, the prisoner of their schemes. 
Theatre
A loud ring rings out from a stage door that is a prop: at back of an empty sounding, dust covered stage. Picture a box sitting in front of a door. Both are props. There is a window over the door, a transom window that Open Sesame opens and shuts opens and shuts with squeaky vengeance. As threatening the buffeting of a haunting – annoyance and mistrust.
A voice, the first voice out of the box, comes from the gallery, a ruffian in a scruffy plaid flannel – southern by description – no idea who that is, probably related to Faulkner – yelling out while pretending to wave a magic wand: don't be scared: Don't be scared.
W.T.F. As the author suddenly admits: gosh. I love bodywear.
Judgies!
A friend, I learned from: last week. She calls a certain way of running from a a job offer, from the drudgery of work which a job would doubtless be – as being afflicted by Judgies.
Judgies get all frightened, that a thing, a gig – for cash, will take them somewhere they should otherwise not go. The fear being it is unfaithful –
Unfaithful to what?
Purity lures devout, and then demurs, for the schemes of over top faithful – at its thresholds of commencement, banging up against unwavering charms of theatre, of doings and goings for a life equal to its composition –
Not just of merit? and capability – but also somehow beyond threats of being stuck in a dead end gig, at prey to the prison again – of searing drudgery & dour repetition.
The Judgie proclaims –  twould better opt instead to struggle on, quest – 
Quests are nectar of self love who fear not meet their maker!? A danger always. Rather they to lust, dark and foreboding catches light where that brute lusts is in an excess of dodgy desire, yum yum truly. Lust after (dead bed fed read cred knock on lead) Creative Enterprising, dreams where the draft are composed of sloop mephitical warrants for the holy discharge of beauty and reckoning.
Stinky Badges
This for me is a very old topic – in relation to writing fiction.
Subtropicals arise like heat that brings on a downpour.
A subtropical that has been growl-grinning its teeth at me, along with imploring mephitic spume – for impossible ages. Collecting Badges??? Judgies festoon one must never pervert the cause of a true desire, must never not (Philosophy of No doubles the negative) accord with faith in pursuit of – its opulence.
Fix Shun
Its about the faithful being after a proselytization of willing the bonneted dormer to forage beyond constraints – coming out of a French era (existentialism) that implores the supremacy of reality. I have huge fault line in sorcery turns La Rose, French – Emily walks out of garden only to get lost in its sorcery. To defy reality, in order to embrace its set truer cast, to choose not to be constrained by limits of reality while – the dogies implore after its metaphysical "existence" – gets swallowed by the action, of substitute awarenesses, mysteriously drenched in sublime rotting whitherhsoever though go, protocols. Caused a lot of devious confusion! 
To NOT give in, to NOT narrow requirements of reality, but instead hear-on-in swipe with surgical sponginess a sopping off of blood – true blood – after roving feasts of desire, to craven after rays of pure fictional arbitrariness!
Fiction is by its existence unfaithful to reality. Its something else – 
Perforce
Huge. Ultimately perforcing argy bargy in the Jar (of the Inquisition) – a beast of a question: Do you believe in Character?
Unfortunately the answer always came back through the door slot at the back of the stage, Beckett as lionhearted, armed guard, flipping his hair back – can you imagine? He stands he waits, the letter, the secret scarlet letter, slips through – an admission of brute reckoning once all added up, the composite figure yields: no.
Not really.
How can one write fiction if one doesn't believe in character?
How can you take a job, if it is seen by the Judgies as not good enough not good enough for reality.
Purity, a religious fountainhead, jabbing mercilessly at a wannabe's pride, undoes the doing, when possibility for grabbing of ring arrives, the purist freaks out, harumphs – and runs off in an opposing direction!
Fe Fi Fo Fum. Its painful. And in truth quite jarring. Judgies make monster dreamers, but are very lousy at through-put – Metaphysical problema emerges immediately, as the thing being all too real.
Stage Weft
In writing, this dilemma left me sub-victim to an undercurrent of character disbelief, a kind of self-assassinating fraughtly blooming skullduggery (that on this lit crit level, like a hand out of the swamp, is perhaps kind of well, delish).
So one started to try different things.
Of course I tried to costume a couple of whodonutters up – as Becketts vaguely historyless clowns, as a way to push thru the Judgies on this bickering issue. And yuh it was fun being absurdist, off the wall with a couple of clowns on a musty, cranky stage and everybody dressed in brown. And no more than two chairs a door and a window. And perhaps a box. Yes la trunk comedia. From out of which secrets shall be passed, denied, mocked, mourned achingly –
But the real problem came w.r.t. dialog. Its a blessed fog. Epi de fleur falls like a rose and thorn aswoon into a blessed fog of fribble & tribulation. Dialog for me is all about fog and foghorns – sounds accumulating in the impudent distance –  Wooooo waaaaa. Thats what I hear, then try and lilt, tilt in after it. Tempted to say its almost musical. What does that mean?
Viva la difference
Different people do different things. With dialog Beckett likes to summarize. Twain and Dickens – go all in for delightful repetitions – in general.
In Cave's Rings of Saturn hearts swarm crushed and torrid, enslaved, mysterious, re-forming, ajar – into ugliness and beauty, beauties' apocalypse sparring with death. Wait thats not about dialog!
Of course Beckett can layer it in too – later works, its like he is stuck in a jar with hardening bees wax and honey and blood that is memory, a sharp focus on meager belongings, and sniffing nobly at the shadows and contagions of quagmire & death. Which speaks to me for sure. But its not dialog – at all.
Beckett does fab dialog in early works – lets the descriptive tell most of the story, with a stark beautiful quip at the end of a run – to finish it off for good.
Genet does that too, yes he does, Genet does that too!! (The author suddenly realizes.) But for him its Darling and has a delicacy of touch that is astonishing good. 
Rings of Saturn – get rung round in Comment C'est for sure like marbles in grave chunky belly jelly hell-y once bump kiss. No it doesnt. Yes it does. Jeepers creepers. Where dyou get those peepers. Rhymes I grew up with.
What to do now?
Needs musssss?? loosen the dead ringers out for a thirsty firsty – as a comedy of errors, just let the giddy and the gruesome folderal like scatter shot spew, without worrying about nobody else necessarily getting it! Or it lining up – with dialog good. And just go in after the gods & the goods – and see if the gods, like a chorus of mooners and mockers and taking stockers, begin to quip and ??? recruit??
Again and again to drive points home the humorists get playful, thwarty hearty foolish – almost as to lay a trap for themselves, of silliness to slip into it – the birthright of comedy. Its not espionage – its its its – cumulative. 
Potents & Schisms
All I can do is let it run, descend into the subliterate like a migration. Let the churn mutter splutter and spew, afflicted by demons who arrive arise cavort descend. And so shall these afflictions be – what is and is not – what is happening to the carriers of these fevers that ape after its performance, opulence, horror itself even – as sanctuary.
Potents seem to lie behind a schism that is fanning and mining  the dugout canoe that as coyote breadth is circling in after a whirlpool. For me, its always another layer in — where the fascination at the heart of its heirophany assembles – somehow.
Writing just runs into it and runs into and works itself into a restless chowder. And thats all it can do.
Ship of Fools
Prison ship, with Cervantes trunk, out there and its big and ugly and very wet – these days – and everything still dashes after rocks & breaches, flinches & filches.
Oh ruffian dormants growing into horror flows – to shamble out in Cervantes' brightly colored prison spots and turn on the vent – full hose.
Poems are drag. Strains of beauty that go off in dark ferrets of mystery, lust for beauty famished with death, endless gorges of loopicity, of dust, must & fuss & lust, no wonder philosophy and science are obsessed with loops.
There was a golf course on way home from school as a teenager – as a teenager I loved getting lost, getting turned around a wrong way. Would sneak in anywhere just to smell the faraway, as new & strange, a potion both luxury & fetid, flat and sheer – directionless momentousness gave commute to relieving the heart of its wild raw penchant for pander & doom.
Doom was a beanstalk of killer candy, thrive and dormant that like sex, occurred as progeny, a tenacious bleak house of gloom. Death as a kind of porn scorn rattled after me, imagine being born down upon by a beast of sweeping mythic ravishment, running for furlough, and all there was is time. To die in the midst of this empty ladling gift of urgency, was a ceremony of love. Love having such an astonishing beautiful sacrificial luster caged in rock bottom orgasm – even as a child – it didnt make sense – between what was seen and what was felt and what was dealt.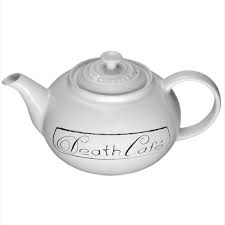 Sentiment had such startling dualities, that smacked and cracked and furrowed up, against wildly thriving imago, whose sanctuary was treachery, systemic treachery – treachery was up against virtues,  of the most religious sacrificial beauty, virtues were cast into a sea of sorrow, whose pre-existence spawned a numbing tantalus of horror, as a creature of history, horror and sex. Nothing necessarily happened, at all, it was as dull as a dish cloth. Save a divine sea map of riotous ruinous sacred looping cumulative marginalia, violent resplendence –
And love was the most impossible tyrant of all.
A simmering lurch whose dire destiny fell into spells of courage and vainglorious terror. The mystery of its torment – became my home.
I'd die and die and die, and death would travel, to die meant to escape life, whose cage was the grotesque limits of a heart lost to whirlwinds of impossible meaning.
Flat against chance, dragged a kind of nothingness at the bottom that exhaled from under a knit of anger, quizzically demurred by the throngs of longing for worlds that could not exist, for ecstasy – for something beautiful as hell – up against the sheer token repetition of a dull and sleepy grave.
But glory and beauty left me astonished, as above all else foraged a religious contrary of awakening philosophical longings, dangerous as all get out, a profound sorcery of revelation and death –
Go-to
Madness for me is a go-to term for living "in the mist," parenthetically under siege from "demon" wisps. It came about when pushing limits of allowance and imagination, unity cracked up, like a crystal ball.
My soul had crashed. Its "inhabitants" took on the code word: voices. I only knew of them when they got out. Voices – separate and many, each rose up & came rushing thru as a kind of pure dimension – of love or hate, like a volcano, one blew then another blew then another etc. BOOM boom boom. And afterwards terror. I had no anticipation they would accrue – didnt know they existed as separables.
The result was hysteria and yet: it was nothing, I was always left after "blows" with nothing. As a person I was paralyzed. Fascinated and in shock. Could not overcome the zeal, do anything "real." Was effectively "on the run" in a torrent of uprising – whose goal was – death??
Help
Seeking acquaintance from other artists – to just admit it, talk about it, be there – I tried and tried, again and again. And everytime, ultimately, it began a leap into Madness. The leap itself created an eternity of sorrow, where wars raged inside my soul over love beauty abandonment the gods death horror terror desire, etc., without facility for escape (or friendship).  
The yearning to address it in reality haunted my every move, but would not come out from behind a wall of ceaseless abandon – where it had lived since birth. I remember being lost in wayward precious loops of beauty & horror, before talking. Dreams occurred way before words,  a guggling slug floating in a wild liquid consolute of profound intensity.
Yelp
It was forbidden. As a kid. There was NO talking about it. Anything beyond "presence" could not be talked about beyond our playacting, we all seemed to live under a great secret shroud of: no telling. 
As a teenager, there was one elderly adult that I knew who kind of understood about it. That there was stuff burning in my soul surviving elsewhere & she lived next door. Turns out now that it was Wolf Blitzer's mum – she'd been in a death camp in Germany. The Blitzers had a wonderful clumsy sweet dog named Dolly. Whose whole bum wagged along with her tail when she was happy to see me. There was no fence between our yards. I'd play with Dolly and somehow end up inside their house.
Around Mrs. Blitzer something always calmed me, about living in more places than one. Nothing was said that I can recall, it was like she just knew that I had lives beyond the present – whose dimensions nearly took precedence as a mode of survival.
There was this level of terror that I conceded to, to myself, when with her or something, and she created beauty around it. Around her – it didn't feel like she was trying to shove me back into being all innocence again – and its liberation from ignorance sparkled, without being cheapened, by having to put up a false front – secretly a shut out wagered precious up against victimization slaughter anger love. She treated the fascination I had with imaginations stray (murderous, blasphemous) fodder as valid –
Blessed Not
Twenty some odd years on. The forbidden was way more forbidden and wild as the cosmos. And suddenly its making every effort – blindsiding me – to come alive – to be allowed, to admit whole hog its restless dubious ponderous inextricable existence. But terror would take hold like a god defiant, or the fascination would go ranging out into edges of beauty and death that were despotic and hypnotic, reaching moments of the most severe unrestrained beauty. I began to call this The Jar.
Desperately (times that by 100) tried everything to "reach the other shore." Dread spread to every corner to cross to cross to cross what I now call the Bridge of Sighs. And indeed, artists I got in touch with, were people who themselves experienced hell, knew "the realms" in some way, and tried to help me. But nothing would release me. In fact their ghostly association was somehow the point! They were very delicious food for my "demons." Demons who shamelessly squandered it. Mutually, merciless. Like at a restaurant on the moon, I had to have what they're having.
New sways new ways
Since the fall of the wall, I constantly fall again under the influence. Have to be careful because I know death will erupt. And still I pursue it – influence from other o-turs, french pronunciation for authors – has a larger inference inclusive of movies & musicians. And still I dream day after day one day to finally "cross." Though I have little idea what that really means other than being bereft of the real, in conversation with others who "do this too?"
I have been watching Ken Burns' JAZZ. Dead artists are not problematic. They are safe, they are the sweet spot. James Joyce throws wondrous boogers. Only the living create "the impossible." Watching film on jazz, the artists as influence working on each other, reaching for places of bold new infusion simplicity experiment generosity scope, etc – using each other to find what I call the fault lines, where the notes mysteriously turn over, sublimate, volcano and recombination, through mutual "abandon" to the creation of beauty for the sake of itself, beauty is inscrutable.
Allowing that to occur – indeed racing after it, fills my soul with grumbling steerage, in the bilge – in the coop, slurping loudly blowing on their hot soup.
Big  
Death is a very very big word that came to include everything not "present." For me it comes down thru language of French Philosophy from Rousseau ("the substitute") onward, Sartre's Nothingness, Deleuze's the Crack etc. Its a gulf of nonexistence. 
Le double, le trompeur – people who are alive – its alive, here but NOT here, are nothing ?? As they only exist as influence, as demons themselves feeding on my beautiful squalor. Leaving me trembling in ferocious peaks of lonely death, mumbling grumbling and stumbling in, lost tossed and frosting the cake –
Only to be destroyed again, my whole being overtaken by a ferocious long baby makes hood, slipping back into a stark terrified loneliness, a kind of primordial psychomancy – breathing death into life, beauty and tragedy – as god as tomb as magic as doom. 
Le double is theatre, thats my new view. He from whom pirated it knows who he is. And theatre is a play on infinity – a play on the continuum (as you are still alive) never reaches: cut. Once I get hit by beauty, where the influence is BIG, le double never dies. It blows off manhole covers, drills loudly at beams, eats me defeats me – I know I know – it is not, it is death (Sartre's nonexistence) but it never dies. When the goods are too good. Its live wire.
Always "out there somewhere" meddling with me.
The Vanishing
Under the sea, mining stunning stabs of sorcerous intrigue. Jealousy for awareness, a hunger and sorrow exploding with thirst, clinging like madness –
And secretive – as a locket of hair imprisoned in the shape of a heart.
A bastard funk wild and grueling with riotous sweet contagions of ardor, sympathy, fascination with wile, arrogance, strength –
Clippers
Abandon through? abandon through –
Came the cries of scurrilous ( pornographic ) angels in thrall to Atropos, lush stumbling throttles of death.
Dotting every bruise on a ripe perverse self-swallowing peach, as the divine map itself! with a little blood red flag for every wicked little death – where here belies destiny.
La Boue
A body that turns religiously to mud when breaking taboo. Could not, the body could not follow through! Frightened despicably by a monstrous invocation of greed and desire.
Clotted agog curiously insidiously to an incantation of need & submission. Blown over by blow after blow of siren & cruces –
Running off to where raged & peaked indecision of a scandalous rupture, of a sublime unnameable nothingness – again and again.
A strange unhinging frailty, eclipsing tatters of a heart most unduly, as circled an orrery of beauty and contempt.
Effigy
Stuffed to the breaking point with wicked fiendish inbred loops of sorrow and havoc. Mysteriously wrapping itself up for good – up up up inside scared sacred wounds, of a lowly mummy, locked in a battle of inscrutable stealth.
And yet – no matter what! still clingy, still clinging to desperadoes and harbingers of dishallow love, the voyage of awareness & desire, cognition and sensitivity – as its only "true" faith.
Achilles for the Capture
To capture language as travels through the depths of your skin to mine.
Shamelessly?? feeding off of it –
Learning about that for the very first time as it spread – thru to knuckles in all my joints, hands ears knees, the-love-triangle.
Occurred as a profoundly visionary disruption, and torment. And yet – it'd been there really, bastioned behind a wall of wonder & misfortune, percolating with resistance since, well – f$cking forever.
Suddenly emerging "from the ranks" – ruthless, Dracula like, only to seethe fumble and hunt – off the grand tumescences (hard-ons) of heavens rigors and rebuffs.
Its beauty brutal wondrous ruthless device-ive – spontaneously looking nakedly through the image – to meaning enchantment time. As old as the mythic itself – burning with love – outloud?? implacable & wild.
Engulfed indeed consumed by what have come to call Achilles Jar (nee Alladins Lamp). How language finds its hunger and adversary. Living off of other peoples beauty, fingers ears beautiful dicks – as poetic nocturne, spectre & pastiche.
The There & Not
There, just there – ambient & endogenous – as if touched by its beauty tragedy magic – cumulus & cunning, being and nothingness unconscionably intertwined, alchemies of love and death whistling through holes in the translucency of time –
Breaking out breaking out from behind the wonder wall, from deep asunder a forlorn ocean of terror beauty shame – above all else desire.
A madhouse of hypersexual meaning? enigmatic contradictory captivating demonic transcendent exhilarating disruptive traumatic riveting oppressive liberating forbidden bewildering hellish erratic very very disquieting – and furthermore: sublime.
Doubles & Reversals
To reverse a category into a liquid, as Jean Baudrillard might say, but then (as now) go further, and recapitulate, by way of boogers or poop –
A blizzard reversing the vulgar into play, like a four year old is apt to do, teasing language out of a love – a pure love – for transgression and dying from laughter.
The pure rush can still get perpetrating the language of love with nihilisms, whether it be just plain stinky or at the end of my rope, craven with horror –
Poe's raven. Raptors purple black slick and feather, a rapturous diffusion of blood – my feeble unscrupulous double-timing blood –
Like being hit over the head by a hammer, by a trickster god – and having to fight off the stars, from that moment onward – its beauty rampant and yet devious –
A fool for reality??
To reach out from the raw caw-caw of struggle and loneliness for license beseeching with gestures as a way to reach for reality –
But then always plunging to my death, being mysteriously flooded over by your visionary prowess, unraveled by its seductions, in a revel of sanctimonious defiance that goes beyond beauty – to pain and death!
A vagary that is ravaging, untamable, mercilessly erotic, and rebuked by sorrows, deep as hell –
Sorrows inconsolable blood lovely – screaming up from the depths – how?! how criss cross these pirate planks of love?? without falling haven to a sanctuary of beautiful wildings – as they crash.
A pure dummy overrun by excitons raving to oblivion, pleading pleading "at risk of death!"