Poems are drag. Strains of beauty that go off in dark ferrets of mystery, lust for beauty famished with death, endless gorges of loopicity, of dust, must & fuss & lust, no wonder philosophy and science are obsessed with loops.
There was a golf course on way home from school as a teenager – as a teenager I loved getting lost, getting turned around a wrong way. Would sneak in anywhere just to smell the faraway, as new & strange, a potion both luxury & fetid, flat and sheer – directionless momentousness gave commute to relieving the heart of its wild raw penchant for pander & doom.
Doom was a beanstalk of killer candy, thrive and dormant that like sex, occurred as progeny, a tenacious bleak house of gloom. Death as a kind of porn scorn rattled after me, imagine being born down upon by a beast of sweeping mythic ravishment, running for furlough, and all there was is time. To die in the midst of this empty ladling gift of urgency, was a ceremony of love. Love having such an astonishing beautiful sacrificial luster caged in rock bottom orgasm – even as a child – it didnt make sense – between what was seen and what was felt and what was dealt.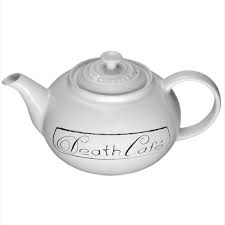 Sentiment had such startling dualities, that smacked and cracked and furrowed up, against wildly thriving imago, whose sanctuary was treachery, systemic treachery – treachery was up against virtues,  of the most religious sacrificial beauty, virtues were cast into a sea of sorrow, whose pre-existence spawned a numbing tantalus of horror, as a creature of history, horror and sex. Nothing necessarily happened, at all, it was as dull as a dish cloth. Save a divine sea map of riotous ruinous sacred looping cumulative marginalia, violent resplendence –
And love was the most impossible tyrant of all.
A simmering lurch whose dire destiny fell into spells of courage and vainglorious terror. The mystery of its torment – became my home.
I'd die and die and die, and death would travel, to die meant to escape life, whose cage was the grotesque limits of a heart lost to whirlwinds of impossible meaning.
Flat against chance, dragged a kind of nothingness at the bottom that exhaled from under a knit of anger, quizzically demurred by the throngs of longing for worlds that could not exist, for ecstasy – for something beautiful as hell – up against the sheer token repetition of a dull and sleepy grave.
But glory and beauty left me astonished, as above all else foraged a religious contrary of awakening philosophical longings, dangerous as all get out, a profound sorcery of revelation and death –