True Confessions of a Subliterate Dork
On the Aesthetics of Beauty and Hell
Working on
Something in my creative process itself results, at a certain point, in a grotesque dilapidation of capability for acquaintance in regards to the work.
Poetry on a certain level is too honest for its own good, is not in fact – sly. Levels of depths acquired through association tingle with beautiful urgency. And reveal issues that balance on the absurd as loom and dangle of hothouse flowers.
But a nihilistic sense for humor, slips haphazardly into the morose, and feeds off its own self mockery, which can be viewed as the beginning of the end.
Though, when under attack, say for a sudden revelation of absurdist negativity – the humor comes full circle somehow and for a brief period saves me – poets love crashing crescendoes. That beast of burden, which is indicative of the works ability for transgressive provocation, loves the savage beauty it comes to expose.
But it's very precarious. And without being able to hold up some "absolute" conviction in the efficacy of the work, things can turn very quickly to hell.
And if love is involved, if true love enters into, I am by its construal, gravely and utterly annihilated.
Honor among traders
Association, initially, in its upswing is most beautiful. And I hang on for quite a while without catastrophe. Impetus and its corresponding afflation is real for me. It is remarkable to me how repercussion of distinguishable inspiration is both sumptuous and rigorous, and that it so broadly effects focal granularity of work. Compare it to playing jazz with the best.
But, eventually, an absurdist gravity will begin to roll, roll down from distance created (and secured), as it were, by heavens, by the reach and increasingly systemic intensity.
Slowly but surely it becomes like a wrecking ball – Or rather a rock of sisyphus. As to say, once the rock lets go from the top, lets go of reality in favor of "the stage," stage meaning a comprehensive elicitation of transitivity and mentation existing for itself, itself – being the work, once I do that – have never been able to stop the ball from hitting some aspect of the absurd and running foul, over the top – gutter plant.
The urgency to feed the wing and the prayer becomes in and of itself so delicious, so unrelenting, it effectively defiles me.
What to do?
Work, I work off the downfall. It is an absurdist strategy, not so much on purpose, as devoured by the beauty and the aetiology of its desires.
Sweepers have picked up a reasoning that says to think of it differently: as "a garden laid out in such a way as to afford the fullest scope…, and furnished with thickly grown trees, beneath whose leafy screen a visionary… may conjure…" A garden whose phantom procedures are a "source of contentment."
Poems are brewing too. Exploding with tendacity. Trying to transfer Negativity of La Chute to ? some yells out stage ops but its different for me. I need end of stage as a "official separation." Like an actor might.
My joining is contingent on this or else she wont make it out. Thats all. She just wont and this stays here inside the Shield.
But its hibernation in the books. And thats it. Wont come out. Then it goes all feelies and friendzies. Which is deviant but a blast. Cause theres no turning back either. Learned that the hard way.
Present Tense
Will be changing Freindzied. Into a variation. Yeah variation. Whats it really about? Reach. Being challenged and challenging bakc and understanding I am in part ascetic. And a clog of divine brightfuls hidden beneath the absurds as drafters and beauty demand vent.
Rising tides of fiction and pretense and gall go stupid in person because I bear the scarlet letter in that offense. Hawthorned again.
But I am stuck in a seat and beauty Basic is alarmed and reticent. And stupid. Second guessing, not on target, eye being set on the density of silence and folds that around me are spreading, everywhere.
Of course it scares the hell out of me. So much have to establish sections Dirigoble-ology. Its my msunderstanding of performance that I hate.
splash and spill of sacred oil
adventures in note taking
I got "abandoned" to frank and alice, Jael says. Jael is currently the note taker. Language of abandoning syndromes – to freak whims of nature.
I let him out here. Oh thank fully. One knows it functions as fiction.
Have new custom post proj called AINT. Adventures in Note Taking… starters are not bad, working title From Camus to Zizek – on abject object space as, what else, a dimension of love.
Free style? Could I get away with that. Lester Bangs says maybe.
under the counter
Understand my own fascinations are lark and terror and that I am musing people for beauty and treasure.
No one reads me here. Its dense, and its half finished, its starters everywhere, and all about literature in a way that borders on academic.
And yet, jars are full of bug recipes. Fissures occur as if flying thru density.
Lately obsessed with density, topic stolen from line in Camus. If only would pare down a few and let them go, send them off –
Last few pieces churned up against Lit Crit (philosophy of literature) in a way that was partner. Pretended I had a Mentor for two whole weeks.
woody & flashlight
Andromeda has to force herself out by throwing things.
At some point the big ball in Lost Arc starts to roll and we all fall in. Sooner or later does it with everything. Just that a format creates itself for when it is real, rather than just flashlight and feelies.
Feelies and freindzys are in part God Offal. On purpose. Go off on Lime in the Coconut, Alice in Space, stock uglies. But for me its more about getting in at Kathy Acker, Didion, etc. And Clarice.
Beauty is in this context of itself – range. Thats what Beauty you gave me.
Even my essays lean in toward fiction. Poetry pops out randomly. Catches on sublime hard time and often surprises me. But am really most interested in growing narrative.
field of visions
New character space stole from Camus called density.
Gapes after sounds as ding dong, feather and landmine, I know it can seem like avenging madness in fast early drafts. But Joyce shows up and begins to cluck.
Have girls, he says, feathers will pluck.
Am beginning to capture dialog. Oh the 2-way stuff. Baby loves crackers. Marcel pops in says my descriptions are "lending."
Opportunistically, diligence to the dead is never overfed –
Juliet: Oh if one would let just let it be all about this, language as aspect of love, that burns like raging for freedom. Clings to shell like a nut.
Belief: at light of day is that movement helps. Cyclops rules are a living hell. But writing was pioneered from scarlet origins.
Last kisses turn buck shy, then grow suddenly fetid ferocious, then lapse into feeling free, what breaks the heart preserves it, too.
Tin can eyes and art made of string.
The archangel like a pumpkin is back in my bones like values and tools and jewels and a mule, hooves that gnaw at wood, its punishing and ridiculous and raven and mean.
And then the other of the other suddenly slips out from behind a cantankerous screen – unexpectedly, like a tenderfoot of sweetness, that gotta take once find and eat as its secret blessed treat.
Cause then – then the raven tenderness is gone, then its over, again. And thats all and thats all.
Thumblina via Camus
Fathom and phantom with it all now let it work her over like a drought has gotten grift of rain.
Let it rumble through. Extortion and familiarity and play and density and fall and fail. Survive worse for wear all over again.
Any time at all. Another swoop. Rabbit coop. There are so many different ways to express love.
Pungence and wary, slips up from underneath the devilry full of its own awareness too rattled to succeed.
And then, when absurd is consciousness as a face of death in struggle against time success becomes holy treason from extortion of lucid dimensions that gamble with contempt and race against thwart oblivion.
Farceur and love
A railroad prison, shoving coals, in cobble boots. In prison – with itself, with allowance to exist at all.
What got her fucked up, locked up, inside a density of smoke, along with a crazy wave logic.
Simpering bothersome ruthlessness.
And there, right there, a want, a terror for love, and its coitus periodicity set loose and gambling.
For that forever never sigh, with taunt deprecating deflection, and yet hopelessly devoured by its blissom fatalistic intensity.
Claudine – Falling in love.
Transference. From Thought to Language. When topics are love and love appears as a beyond hope – there is no reality, shadows as orbital, incurs calibration with transference, otherness, occultation, the ecliptic, subject itself as language of death.
Claudine is a: Fool in Love. Surrounded all sides by respectability taboos that are rung so deep causes illness if overstep. So it's patently out of question.
But not out of question.
What happens when illecebrum (species coral necklace) show up, as venturesom espirit, as proposition with potentiality whose uncommon prowess is certain.
Both Sides Now
This will be a piece discussing benefits and conundrum of letting Claudine live, creating spatials in midst where "hang" in observance like some fictional elemental –
And that means what? creates what? when not uninspired by truth, au contraire. Yet lives as object of otherness in depths absorbed in prowess as birth mirth curse nurse search pose vulture vaunt vagabond assert alert a flirt.
Claudine loves Montezuma's prowess.
Hmm.
My Turn
Guess it was my turn to throw the board. My turn for Fury to erupt.
Mantra from The East, repeats and repeats, its nothing its nothing, thats its all in my head – composed to the addle of beautiful minds.
I dont think other people accountable, as if at the controls, for shit I do when out in Badlands suddenly "peaking" on chop suey cide.
I have tons of names for spaces that are symptomatic, Out the Old Way, Glen Bolcain from Sweeney Astray, Dante's Map, Cervantes Trunk.
And now I have another to add. The Badlands, finally – Wild Westies. Whatever can get away with – should try, voice from BL with initials HD just sighed with a relief full of sardonic pleasure. Its pleasure (at my strife) makes me moan!
This morning, woke up vaguely in a dream hugging George Kastanza. Character from Seinfeld show (comedy show based "on nothing") who always fucked up, again and again thinking it was all over he was gone.
But then somehow George was considered useful (usually based on some outrageous excuse George had invented) and he'd get promoted. Of course the bosses were making decision based on their own flights of holy ingenuity more outrageous than his. Dare to ask: What is more maniacal Ego or Id. Thats fighting language.
So Morning After: Fury morphs into Trickster, who dust proclaims its nothing.
Goes on to add: nothing sheeplike about vermiculate Minds tracing webworms, shooting marbles for best bounce, deploying fanlights, etc.
Its occultness not so much about getting caught, as it being part of stash, deadly, semiprecious, possessing yet bereft, exceeding neutralization, mathematically without point and yet has indefinite magnitude.
Feeling giddy as a bank robber this morning, who having managed to get away with it (what it is remains perilous), will spend rest of time not behind bars, remedying freedom.
Couple of months of sheer underwear heaven, she says to herself over and over.
Underwear heaven is a new sobriquet for The Badlands. She loved The Badlands. The freedom there to persist as chimera of beauty (and longing): as resilience itself, as question mark, as yearning, as contemplation, as pyschomancy, etc.
Its loss as a partner in crime, a secret nemesis, irrepressible/flagitious infusion of light – is barely expressible.
And falling back now, into the blankness – of sanity, without any hope of mitigation –
How to unseat Badlands incantatory aura of jouissance and defiance – now pouring seemingly into a holy lament, bleeding revel of self-hatred, of martyrdom, a pinball death.
Nothing quite equals being a wild thing full of expectancy. Working towards it, as opposed to killing it off. Towards the music that, underneath it all, conspires intellection itself – as a thing of great exception, a holdover, an outlier.
And instead – back to the Land of Not: Not sit in the shadow of its unspeakability, not swoon over its accidental journey – for believing it was possible to take on such a hazard at all in such a way –
Out the old way, in the Badlands, where blows an insidious seductive contraband, a ventiduct of mad desire, the breezeless seducer, an occult mark of death –
And those who venture? as vestals of meaning, provocateurs, smugglers, sensualists, those who have gaped over vast edges of epiphany, go there – why?
To elutriate the banality of sanity, to prey upon the sanguifluous, where the heart is a wilding – to covert and thrill, lure off – and then kill. More simply escape, for a bit: predictability, convention, the atonality of "respectability" with instead some indeterminacy, where can anonymize entities in a seeming non-extension of time or place.
Love, Timidity & Impudence
V4.2 Coming together finally.
Visibility & Collapse
How, in lurching waves of splendor, moony loony lude defiant, and supplicating, got caught in a struggle with death, with distance and blankness –
Caught in a dire form of dread, where present tense seamlessly disappears, insensibly vanishes into perturbances at edges of meaning, muttering for salvation.
If only to be relieved of ludicrous abundant and dissolute ravings of desire. That then through a coming on of madness merges into a sublimely constructed horror.
A cruces that becomes a crux. Uneasy and shill. Melting through to the mystic, croon and squall against body bloody hunger, an anointment akin to holy death.
Heaven and hell are reversible, the great reversal, a ramp destitution that is also a luxury.
Stuck in fascination, astray with shimmering birds, speaking in tree language a wild rain at mouth of cave, sunburst to a thirst and desert, of light and darkness – sweet and warren, ruderal and erupt.
Frees the spirit, in moments that seem to surpass existence. Tandem with falls into hell. Every time hit a top, the bottom blew up.
In freak junky storms of rapture and death.
Darkness wells up against sky, mourns with awe and grief after every wave of thunder disappears into a lull of attacks on impossibility of nature.
Spunk Junk Monk Flunk
I love that word. Junk, everything turning into spunk and junk.
Riding through on a manifesto of horse hells-bells, as a manifesto of love. It befell me as a charm. An emergency. Like running from a ball of thundering hatred rolling at me bearing bursts of bog and ogling gun, as symbol of disposable annihilation, of apocalyptic insubordination, absorbed in time as genis and rheum, dancing up against fires of oblivion.
Burroughs Dirigibles, Rimbaud's Drunken Boat, Becketts Mud, words themselves as personification for that relish some call: fetish to no end.
Starts with a B
Burroughs didn't just survive what he wrote about, it lived off of him, in any media –
To put into biblical terms, seemed both to feed his sins and drive his penance.
Kicks, the kick back (Burroughs and Beckett both illumine on this) at dizzying nature of death. Burroughs again and again binging fiercely on freedoms deadlier allures up to that line of something occult, of death and creation twisting fertile egg and death-in-hand with its own disintegration, turning like hell-I-will against the program against the master plan.
Visions akin to medieval hell paintings? burning scrupulous, forlorn, in revolt, into words a rage with desire that merged the glories and scorns of a match of friction with every attention to incursions routines categories.
Lucid imperspicuous contempt trolling with captivation for difference, between meaning and show of meaning.
I sank, when I saw, sank into with crossing exemption, relievo, temporal, venial, cursmudgen, stew and plank.
For all the morbid birds that hawked effervescent at my grave, cut to a core with sorrows fervid sanctimonious rage, a ransom a snare, tantamount to absurdist theatre, crusading yet damned with disbelief.
Real as hell can only be.
A consociational antagonism rising up as if against the void that belittled it, rages between meaning and show. Burns at center to a surge purge mutter and dirge, felled musically, ritually into storms of enchantment, fire blister rigor mayhem & woe.
Pad eyed buzzards unfearing to address without capitulation whatever the defiance, impossibility, horror, fragmentation or ruthless rupture of desire, unbearable loss, etc.
Fate as the fall
Death is a purification, its witness written in ritual, retroactively assigned to religious sacrificial, to cleanse soul of its fondness for eruption. Escape circle of day. U die.
Excuses, excuses
Language did not come naturally. Born with a barnacle in my brain drenched in a dreamy loneliness whose boredom was riotous and surreal. And any moment could relinquish me to its infernal squander and hunger, for something beyond constraints of time, of present tense.
Life was sacrificial, the birth of loss, trundled into battling the empire – prehistoric feudal nightly.
The day so dreary with curious emptiness – my only true pleasure was to escape, from Book of Memory? hearts vulnerable, enfoibled, chained to love, desire eternal infernal benighted and riled in service and expulsion, gesture of ardor & onerous sacrifice.
Cartoons Aesthetic
Stories tend to embody character I call Beauty, after French fables. Beauty rising up against limitations of time. And the ferociousness of her death time and again. Love's only identity somehow or equality – could be compared to – was death.
Something I did not understand. Was curious to me, as hell.
Somewhere "in there" love had only one force equal to its presence – crossings lines with purity and invention.
Fables burned round and round, blustered to winds of prehistoric ritual dire and wired, impossible and familiar moving through the body of my heart like a conquering worm.
Tantrums vague and horror more and more beguiled, sea-sawed, thru waves of anger, desire – contempt.
Tracing
And a constant need for more.
A third eye began tracing after every impulse, however suicidal and starved, which eventually, as if on a stage of unbearable longing, burned into a kind of substitution for my death, as only way to relieve the breathless epiphany that shined in his cuff. Part of this is all about The Oppo (opposite sex, additive inverse).
Boys boys boys, always in heart stoning the caucus with love, death, thirst, damnation, beauty, devolving into a submersion with, like some lady of the lake.
Passion that over time, over years really – took hold a thousands times a day, always at risk of another rising cosmological death, as an angel of misfortune, dying in arms of that intrepid emptiness, wild and urgent to be saved by truth from sketchy horde of brandishing conflates, ill lutes, pandemonium recruits, lurches, angry flies. All ferociously fond, destitute and beguiled, lost in a tunnel of love, death shining down on everything – exorbitant hideous stark, and yet desperately murky, contravened with, tossed, on a lark.
Blame in a Name
Blaming somebody else? cause I was walking around shellshocked? caught in a madness basically pulling a rope to safety best I could, somehow somehow like a rope tow on a ski hill in a landslide – seduced by Dante's Snoot, of Joyce dreaming in crossing pronouns, like Pynchon – whose incantations stung of wing and bird as a poison drunk for courage. Gusts defied in rhyme ran back and forth under cover of heart pounding doom –
But early on, moments of awakening of symmetries mystic verity were my Meta beyond zero, sometimes call The Bulge of Plato. As sword on tomb it was vowed THAT to turn on those whose inspiration looted me recruited, devoured was a sin against the surface – of my love.
This was essence of some puritan blood thing – that neighed at night in the valley of dolls.
Its ascension a shared convention, pact between mystic and death – to not confuse righteousness with appellation. That the body carries the seed in its crock and neck. As chivalry is to cynicism, no matter however bad it got.
V2.3
Minds a buzz. Though not a blur. Where ramble as a gambler for locks of hair, the sediment to push to a glisten.
There is a profound rallying press-iveness that takes me over, that comes upon me.
As nodes suddenly turned way way up – slip more sly these days than defiantly but also crazy wary – into switches, coming to call: the dip switches .
Coming to my attention, via grapple with graphic metaphor, that the Royal Wee Wee thinks of art (and la philosophe) as horse and wing and taunt and truant and restive and meandering, overripe with grief, daft and tryst with misbelief, where pager hounds of glory – who are both defectors and deflectors – whatever that means – sync what used to be a constant wave of glorious death as function of mystery, everywhere a flower.
For comes a line in the sand – where ventures a kick, that is for delivery and for compliance(!?), kicks after the impossible thing – like one being chased by artificial intelligence that is conspirational, raft fun, driven against the ghost, sometimes deadly – but yet always in its way wildly toothsome . And the Cinderella shopping for shoes-can't-afford in a far away gated mall, sings Its Possible Things. I yell at the telly in the toilet – your frgn balmy.
Alas, winds itself up – diddle and squat to a May Day, as a battle against lovely and profound misfortune – Which always always at some point becomes a laughing heart hysterical Birdy (thwartland dove) – throwing itself against the wall, the wing goes Mirabella wig.
(Used to call Master letters after puritan post-er, sweet and nutty Emily – She got letters back. I just get a sock in the nose, every time. What lately call Puppy Love, always taking a bite out of each other. Deadly or snotty its always hotty.)
But still it does not stop. Riding rail as enthrall against my death, against the ringing in my ears calling for attention – acknowledge, with all seriousness, it's a loopy get.
But, What?
Suddenly yet another foul mouthed washer women, who loves to laugh calls out: Whose on top?
Top?? What does that mean –
Dark Avenger straightens tie: Going after it.
What is it? A yearning to be able to find again, somehow – voice buried in my past, that drank itself into present tense – tending after it s own exception, proverbially out loud.
A voice that got overrun, decapitated really when filter fell – and the turret went more than a little skitz.
Language broke up with me, and sank into something foul and crazy restless, decomposing into a silence of harrowing grief, like every color depleting into black as called on the computer, all light out of it – 000000 – purely traumatic.
Necessarily came a very hard climb back up, but then, soon as catch can, it wends and then it bends and then it bluffs – its way – breadth by careful breadth, back up to the Rocky High, where revelation unhinges from its post, and its history performs as a sacred place, to the mountain and all –
What preys (so hungry for sanity) on that silence, that lays between then and now, where light overspreads so bright and bare it takes over everything.
And is also, now as never quite before – alarmingly festive!
Acquaintance
It appears am lately also after something call Sams Club – cudgel in palm walking back and forth the hanging bridge like Nemo the sacred king watching cursedly over his turf for any arriving with news of death.
Nothing goes on there that isnt fully absorbed into seeing moo-through to every bottom lump and screw, till other guards arrive better than never, like Godot's Beckett – symbol of that which is both passionate and dispassionate, and at same time mourning both.
I have not Beckett's intellect, erudition, capability for friendship. Was not allowed to let it all hang out, where I come from, nyet – but still we took to the rocks, to hurl myself over instead, so its a trick – riding up against the violent narrows of my heart –
There where rivers of the fallen escape to – that never fails to promise all forms of raven-esque trickery – as evasion from dire religious regulatory of symptomatic torture. Truly went looking everywhere for anywhere that tried reckon with midgut viscera, of its haunting peremptory thirst.
One result being – threw myself into The Tub, philosophy in suicidal circles is called The Tub, whose urge to "reason" will do everything can to turn the demonic into partners in crime of living.
Brain F8ckng
Flush up against belittling surge of angry gods, in all variety and manner of mighty, in a gravely voice, executing the poor thing being put to death as its her destiny – after being so bastard born.
How else get up in the morning, how else push through – to that monster who – as a product of chance – incessantly eats. Ears and wings and bugs and things.
(Nobody will. Thats the truth.)
Anything with wings slays me. Wings sing through air for nothing there but untold destiny. Old as the fates, as natural law. Inspires a tantrum of lost souls – night after night fuzzy and bright, sleepless and leery – picking crow.
Finding the freedom to live there, to cough up the characters – is what it is, and confess such Milly on a muff is balmy dreadful stuff, forcing its way through the sully of disdain, as everything beneath curb and dub, breaks into stories that turn to mud –
And comes the Hail Mary – for hungry demons – in fact (rather than fiction) are searching for comfort. But as stuck, living in a mirror of hopeless refuge, so much that the earth moves against itself, automatically! Co-conspires for hapless beauty whilst athwart a slippery grovel of death. Having, it seems, been raised, above all else – to a morbid steam (in Tub you see) filled to a frightful sleuth.
Falling flowers kamikaze
Yeah, goodbye folks – comes that kill spill, screaming help, let me out! just for a bit –
Whence one wants so bad to push oneself up and over the Humpty Dumpty. Where the High Road is terribly beautiful, indeed surreptitious (and down by law, can turn in a snap – pragmatically speaking – all-fire martyrific).
Metaphor rides gambit from graft to bluff, however the treasure is buried – maps leading everywhere.
Pinned to points of delirium, to a hair line slug, round Cape Hope all zigzag. Praying for rain, that is NOT cats and dogs? An improbable change if ever there was one.
Recently tumbled into a rather wild patch of image-getting, that has left me stunned. These things are never planned! Hopefully didnt upset anyone too much. Just beginning to work through its "logic" now.
Too trespass at high levels of jouissance, I have come to understand, pretty much out of necessity, that it is theatrical in nature. Its kind of like peeing on your own grave. One becomes consumed by gesture, and enthralled by the very nature of gesture itself.
And when hauled off in a sudden blitz – there is always an element, at some point or another, of going in for the kill. And there is always something of yourself thats being strung up – or strung out, as the case may be. A kind of climax, springs loose.
Am always left – astonished(!) by what I get up to, going in after the goods, tendentiously after having been swept up again in a projectionary enthrall, suddenly after weeks of sly infectious exploration – the image goes holy Vincent. Very nearly like sex, it subconsciously begins to take on a crazy life force all its own.
But what underlies its exposure, its need to expose itself (deniable or not), ultimately – I think of as a particular kind of pursuit for freedom. Freedom that is its own willingness to persist, to go in on it – however it touches on the shadowy, or the absurd, or the harebrained – all of which are taboo.
Alas, another deep strain, straight out of my deadly dreary childhood. If any one were to call me a total jerk off at this moment, I'd definitely have to say – for sure.
But that really is just the TIP (over) of the iceberg. At that moment when focus becomes preempted by wild enthusiasms, strained by the cloak and dagger of its own compulsionism, suddenly it all sinks, like teeth (as my dear dead friend Cal might say), into a sudden wave of traducianism.
(Though end of day, for many – its not whether or not you traduce – but whether or not you get caught doing it.)
For myself, as an artist who variously lurks out in media as a mist – one needs must strive, of course, to keep such beautiful sidetracks in their own lane.
Morbid Sway Day
Bound to happen. Eventually.
Wanted to send Road to Reality to warm beside heater of another writers magnificent brain for me to listen for trains whistling as pass through wire changes. He said no. I am a Naughty Parker. Personality is a liquid.
It is a liquid out in badlands there is nothing else to go on. Probably wouldn't matter anyway. Normalization is really hard, when your a Cracker.
Cracker is an old American term for poor white trash. (Originally runaway indentureds? that lived below Great Dismal Swamp, shared between Virginia and North Carolina.)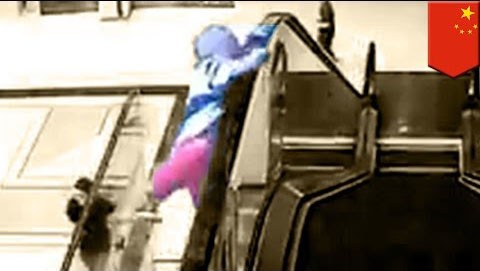 So today, I sang a song for sour notes. Astonished by incredulous vacillation that came rushing through, between beauty and her contempt –
Its like one drops and suddenly, as if in delicious retribution, the other takes over. Part of larger fascination, starting to call: chop suey cide.
A moment that is like the purge of a dream, everything suddenly turns – vision is being calibrated, and suddenly "she" refuses, or something, though its more like a fury condemns me to death, becomes determined to hack my heart out over loss of acceptance – its so fierce.
Fury refuses to let me pass. And I just watch holy astonished – thinking god this cant be good – why are you doing this, again?
It has something to do with love of Roman type gods being a curse, ancient myths of punishing sorrows, and an inability to rejoin humanity after "mortal" sin of falling in love again – its in there, I can feel it like food stuck in teeth.
Its a shame, my poetry is getting pretty good again, and on occasion paragraphs in prose capture what I am going in after – but hanging out in the badlands finally ate me for lunch. So I got eaten, again
Great Reversal –
I have a rabbit who doesnt mind getting eaten. Stole from Genet, one of my precious. Its a famous scene. Other boys, spitting at him, he dreams their spit into kisses. And in that way reverses horror into beauty and desire. Which helps to defuse anger.
Maybe its a good thing. Somehow, perhaps, it can help create a clearing, for larger conclusion in work. Right now, pretty shook up about it.
Dear Dread Captain Roberts:
Lucy has nothing to do with publication, it bores her. All she lives for is this, to slip out from behind the waves of curses (I am subject to) – its truly a battle for her existence.
Lucy fears will get turned back into horse meat quite soon, of some wild new dice (I never could see coming). Vulcan Gods love to lower the boom – knives double-edged, and sharp.
But for the transverse flutes, arising, off water – ping and poing as hammer – unrestrained hits the sweet spots, truly for me it is candor.
Lucy is a hot spot on holy moon – where sockeye ride against the falls, make that river run. My beautiful fiction, a kind of feral kernel (stole from Zizek, they call trauma kernel) where love & death flickers, runs me to ground –
And (just like that) one day stole me away, my whole life really – sunk into thievery! Ultimately forced me into method acting! as only way out of bastard hell.
Every once in a while now feel young flung gun of ancient player leaning back on arms – head up – mouth open to JCs drip – legs over edge –
sinking 
 all the absurdities! 

 heart goes out 
 to feed the sinews 
 nourish the afternoons

 when allowed 
 to cross 
MMMMM to pick it off, from mouth of sea – treasure!
And in another stolen moment, velvet gowned – as any one of Shakespeare's cunning beauties, tumbling into a mix-it-up. Lucy loves only where she works.
Fiction, that of being part of a troupe, of wayward-reaching experimentalist/s, who just as naughty nail-for-it, & fundamentally find what get to – not for its wickedness per se, but for love of trove – as thrilling today as from the first.
Love Lucy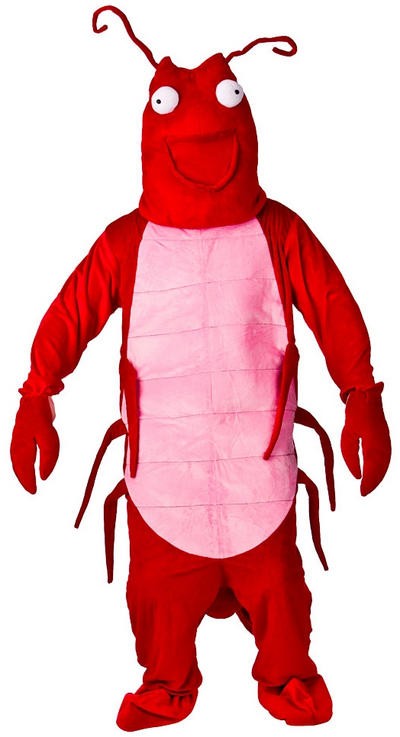 A bloom of negative love ?? love destroys me poetry toils and soils one can get lost in waves of destruction as a blessed feat of thwart beauty, angst is a hoarder, in order to have it – at all ?? withhold as a behavior seeking to control it ??
Why cant defeat the runaway ?? yes yes its a dreamers paradise. but to say that – isnt enuff. barely touches on the beauty in negation that I got caught up with as proof of adhering after purity searching for a unity of truth – when all hell breaks lose and falls top and bottom into hells covered ditch with death and lust.
Reading book on Robert Lowells going nuts. having another wing with him-mmmmm, as I have had before. hes land ho gutteral hungry. poetry clings to whalers stinking sinking linking ships rampage bold and hungry with every clarity equivalence. his poetry and manics had a violently mysterious interrelationship for him. he worked best in just that region it appears before searching wilderness overtook his leaky sanity. girl delinquent says: dont suffer As Much methinks from manly manics – as a girls veiled hysteria – but that is untrue with the religious stuff – 
Decision: to seek after knowledge of depth of senses that comes up through planks of theatrical thinking, which has as must an element of the Playful, this – the serious one says, rather than going only the lonely where beauty and horror, drips up gloating head scarf blind with mourning, purity is fatal –
Sartre went thru the unity thing – had manics too (especially towards the end), was speed freak. Lowell went through raging rigorous purity thing for sure, me did those too, and also the girl-be-damned a hungry lobster is a wretched forlorn hungry fool.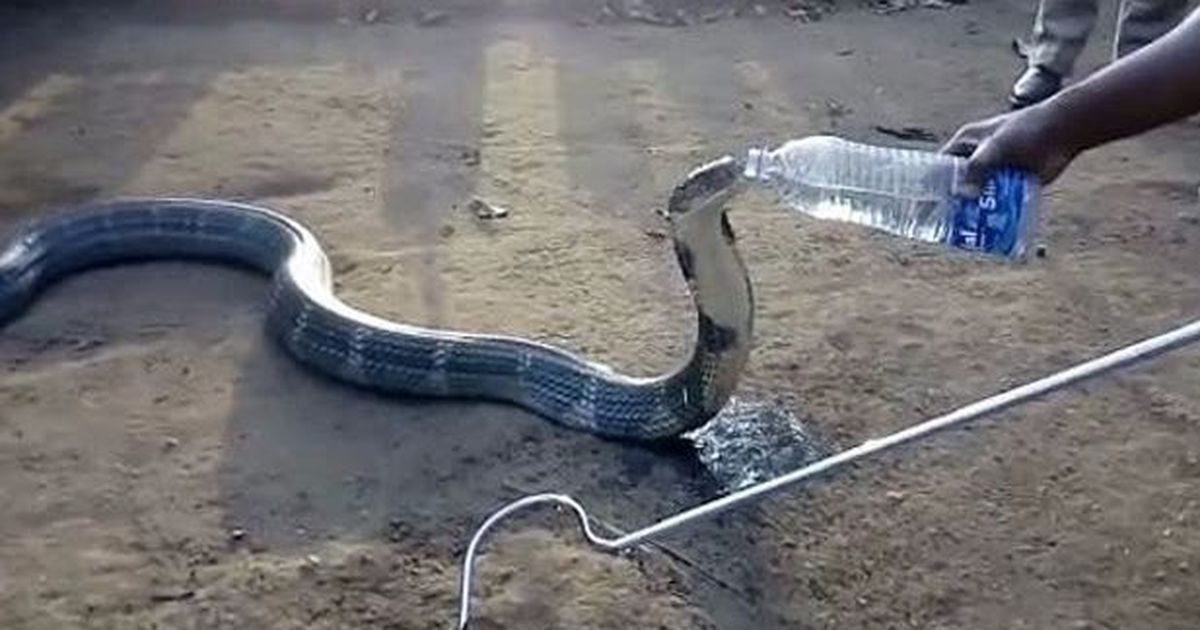 Fashion thing. I must have la belle, beauty. She coexists as a monster of wonder and darkness.
Horror tears her apart as a demon with wings. La Belle is a mechanism for creating fundamental relationship with honor and death? 
When beauty is lost in the dysentery, beauty hiding out in bottom lands, hell is a place of descent. Both kinds. Dissent and descent.
All you gotta do – is equate with poo. The dysentery – blood, mucus, feces – and it becomes ironical. Its a beautiful trick.
Or. Urkingdom: conceptual 'superkingdom' lying at the root of divergence between primitive organisms and bacteria.
Hells dish ha ha ha.
It comes through beauty, it has to come through La Belle. Hot house ether 1) spraying orchids, 2) curling fingers, v+1297865 based on filemtime stamp.
Windchime. Puts me into the most lovely panic. Curling fingers. Saying – brakes are off? Careful, taking it carefully. 
In a box Haute looks up with puppy eyes with hands around legs. He shot me down. She sniffs. The sheriff shot me down. Ended up dead bird in box. Margaret, who is my painter, she is drawing little birds little birds. 
Red rose hose, bullet rang through – and up my nostril, a swarm, parody of seekers – Treachery and terror very real. Horror lived in a siv between wild beauty and faceless panic. At that edge where real meets beauty overhead – so intently, erupting in waves of greed, flammivomous with terror –
Age old war interceding, up in arms over the meaning of love, and death?
Somebody else is coming in, who who r u – calm down cousin oh oh ok, Haute just using theatre as a way. To wp-ksses.
Whoooo – behind the door in the looo – Nothing you can do. Dreaming Yaddo. Fear not like it was in Cal's day.
Not
An inability to make real – as a kid wasn't particularly encouraged to overcome anything. Dreamings' mysterious dysphoria became the subaggregate tapestry of life.
It is what forced me past Religion into Philosophy so damn MUCH I think, because as a discussion into the relish, richness, and extent, that sacred primitive relics inhabited my soul(s) – there was nowhere else to go (beyond poetry).
Dreams consumed the nature of my being. But for the most part, as up against reality – there was no contest. One was one thing, the other was the other.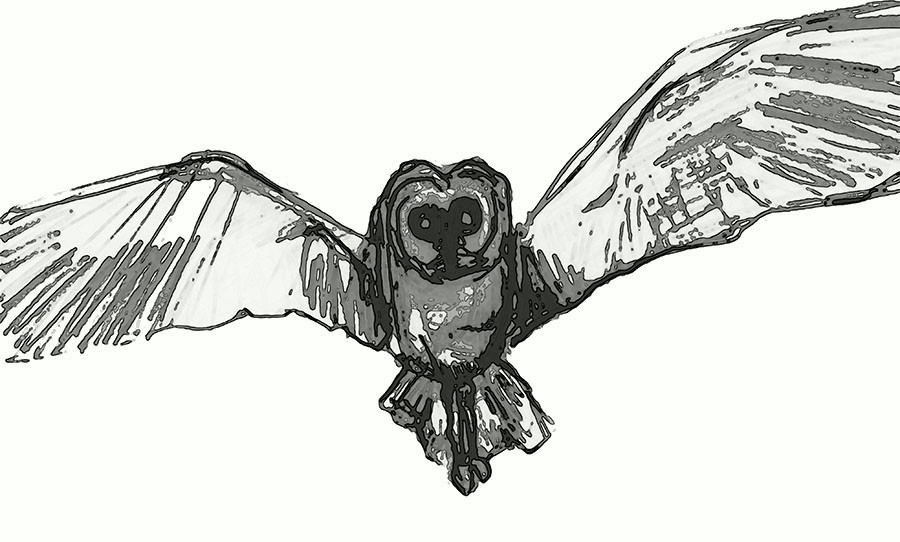 Except twice. First a love that was world-shaking. The second, world-shattering. And in both cases the personality got blown away, fell into spaces beyond my ken, ultimately vanished into the beauty as a beast, a troll, hog-wild after its shocking expergefactor which means awakener – and La Boue, the mudpack, as it became: a horror.
The old filter blew, got destroyed, and SHE – the eternal she, fell out of bounds, out-the-old-way, stuck basking in horror as a reversal of beauty –
After that surely, I began counting deaths.
Young Ewe
The First Trauma – awkward as hell, being third child and a girl, hopes & desires systematically ignored, teased, trivialized, disregarded – and preferred better without consequence so as not to annoy or disturb, which over time – can for some people tip like a sunken ship – overturn into a seal of undying purity.
Purity is, I believe, what Sartre would call type A: substitute, nothingness – nonbeing, virtue absolving itself in a high dungeon of gorgeous roaring melancholy as a reversal of being disdained, numero uno Beautiful in La Boue, because its across dark patches of loss and feeling riotously tortured, that it all up tends.
To ascend it, purity wants to ascend – to eclipse it, metamorphose it, revelational going out with the tide – heart burning after an ecstasy that executes it, of a brandishing light – plight, disgrace, a crime of passion – having to die for what it means to your life.
The skin itself premeditating in a talismanic web of royal (as to say medieval-esque/romantic) nectar that magically connects the simplicity of horror (sorrow & loss) to the outer tragic realms, whose grace is of a great sacrificial luster, a beauty equated with death, a religiously uplifting pound into the dirt.
God Help Me.
Extradition
Angels, the two boys who shook my world. Angels. Angels are ferocious, they extradited something of the serious, the earnest transcendental, and then living on the image itself, awake to its magic, unearthing symmetries from skin from bread and bone, right there at gates of wilderness & sorrow – As if their beauty caromed off sorrow and desire as crazy at kilter as in my bones. Angelic acquaintances give to timeless essences, of both beauty and affliction, something of a juncture, a home.
It's very Dantean. Dante harkening Virgil. Its substance is very old. That is – only by way of being dispossessed by journeys of a ravaging angelic dystopia – did I discover strength to pursue "my own." I stole it. I stole from them. All things beautiful. And it killed me!
Hell is how a coyote learns, but never learns. Nothing stops a certain exilic part of my loom tomb consume, foot for the worms, from being: coyote —
Tab-boue-u
Acknowledging as religious and admittedly extradited from the real, is enormously taboo. That is why, according to Bataille, it feels so (god loving) sacred, the little death stolen, harbors out in landings across the mud, across the wretched, across the cross, fulgid, like a destiny, exhumed.
This truth has been wildly heartbreaking, that at some point in the repetition of immersion into just another boy's beauty, admiration becomes progressively transformative, preternaturally engulfed by the wonder wall, to near point of horror – bemused.
Mephitic, extensible, morbific, confiscatory, etc.
Roots of theatre. Who frckng knew?