Spring Classes 2018
Digital Flats & Specs
WEEK 5: whats due for Midterm Feb. 26
I put the file for Midterm Trend and Shirt online under Modules and Assignments in Midterm folders.
Online Illustrator file gives samples and talks about what you need to bring for Midterm to our next class. All garments even trend drawings can have no more than 6-8 cuts. This is a basics assignment.
You need to research at least two trend garments, and bring the photos to class. That is – in addition to the garment itself you will be bringing in for my approval to use in your Midterm Tech Pack.
We will be discussing cuts, edges & seams for all garments throughout. 
There is no class next week, due to President's Day.
Shirt for you tech pack for Midterm and your trend idea pictures for garment drawings – both are due following Monday, February 26. 
File online provides six or so samples of designer garments, in the neighborhood of where you ought to be thinking for your trend drawings.
Please keep your tech pack shirts inline with the five or six shirts I showed you this past class. Again, basics with an edge. Gathers, pleats, volume, taped collars, bound edges, ribbed collars, short sleeve cuffs, raglan sleeves – these are all fine.
Next class will review and approve. Also next class, we will be compiling the Tech Pack for ribbed Short Sleeve Shirt we drew this past week.
COPYING FROM EXCEL
Its a typeface issue!
Arial is the typeface we have been using. Arial is an Open Face type. Microsoft doesn't play well with Open Face types. 
Microsoft likes True Type fonts! If you look under Type in Illustrator, and then under Fonts – next to the name of each font you will see TT for True Type or O for Open Face.

Whenever copying from Excel into Illustrator, turns out we can ONLY USE a TT font or it comes in as garble.
So we will need to use Helvetica True Type font in Excel going forward — instead of Arial.
Will go over in class next week!
WEEK 3
We got thru First Flat. And everybody is with me. Everybody in class pulled off their first Fast Draw McGraw.
Techpacks are a campaign. They are often done with approaching deadline.
Using images I will bring in next week, we will be compiling our first tech pack, also using the Tank we just drew. Please be timely. We will, the following, together do:
Garment Page, Cutters Must, Spec Sheet & Measurements, Trim Sheet/BOM (Bill of Materials), and Construction Page – My little loves. All In A Go.
Very conscientious of how tech packs are done in Industry — on demand.
Tank top with taped collar, taped armscye, seamed shoulders, and a hem. Thats it.
All you got to do is come to class and we will pull you through. And you will know what a tech pack is by this time next week.
Be proud be loud. TWO THINGS: You must save all your development files. All your flats will be used in several usages – garment page, tech pack, linelist.
SAVE either on your laptop all ai and excel files we create in class or if you are working on the PCs than you MUST google doc all your Flats and Techpack files end of class.
Because whatever we are working on in class is indeed a season in development, you must think of all our drawings as part of an active linelist.
These next three weeks: tank flat (done), tank techpack (next), short sleeve flat, short sleeve techpack – class 4 we introduce midterm, class 5 you bring in your basic shirt for approval & trend ideas, midterm 6-7-8. 
Y'all did great!
WEEK 2
Hello my tech pack pursuing lovelies. First week we did basic Illustrator.
I always start the class with exercises. Each new thing we learn gets expanded on in the following week. Review expands into new.
We start on time. The camera starts rolling at 9am. 9am New & Review. So do your best to be on time. 
This being an elective course, a number of you signed up this past week. There was no homework last week.
If you missed last weeks class – all files remain on Canvas in Modules throughout the semester, along with the Syllabus.
Check out our first exercise file completed this past week – called Basics. Open it up, and see what you can do.
Next week we do our first drawing for our first Tech Pack. DO NOT MISS IT. 
Fashion Tech Drawing
WEEK 5
Introducing Midterms
This week we are working on a Skirt and introducing Midterms. And we will learn a wonderful new tool, called the Shapebuilder.
Midterms will consist of a 4-flat Basics Collection, of your design – on boards, for two deliveries. That you will present on Week 8. Along with Mood/Color board for each colorway. A total of four boards. I will explain and show you samples of other students work this coming week.
Homework due Week 6, after next class will be: 1) finishing Skirt from class, 2) doing pen drawing Tshirt, and 3) Pencil Sketches for your midterm designs.
Week 6 – I review and approve your drawings. You will have to walk through door with drawings done, or I will never get through everybody.
Midterm DUE: Week 8.
Those Missing Class
If you are missing class because of Flu, you can attend both my Thursday Night classes – at 3:50 and at 7pm, let me know as soon as you come in – You should sit together, and I will do my best to help you get through what you missed. 
If you are missing class because you already know Illustrator and the Department insists you take my course anyway: 1) you must do the homework – both illustrator and pen drawings, exactly as it is in the book just like everybody. You cannot substitute. There are no substitutions for the homework. You have to draw what you see. PERIOD. I don't pass you for knowing illustrator but for demonstrating to me you can draw technical flats as required that perfectly illustrate cuts, treatments, seams.
Nobody passes this class without proper Midterm and Final.
This week, Week 5, we are introducing Midterms, Week 6 Midterm pencil sketches are due. 
WEEK 4
Layer Panel.
There was one thing yesterday, which we weren't set up properly to address. And that is monitoring the Layer Panel as you build. I am going to streamline that – for next class with the t-shirt. 
Though I began to get to it with students at end of the 2nd class, indeed I did.
Students new to Illustrator create a lot of copies when they are learning and trying things and seeing what works.
In order to continue to explore, while still keeping your flat relatively clean – you must Monitor the Layer Panel.
Its not that hard. It looks a lot more complicated than it actually is.
Though it requires your being aware of how (just like with the handles), exactly how – Illustrator builds in detail and where and how it is preserved.
I call making flats – builds. Because we are defining an endeavor that is simultaneously technical, like all artwork on some level.
Attending either class, or both.
If in 3:50 class you need to (re)visit some build  — whatever it is, and there is room, you can stay. And 7pmrs can come to the earlier class, same reason. Though if in 7pm class & you are coming to 3:50 you must write your name in the notebook for me to mark your attendance at 7.
Its just easier for me if you guys insure I dont forget because I am meanwhile addressing other things. You know me now. Everybody helps, each other too. Even the Quiz we have before Midterms, is an open quiz.  
Hand homework
I will be doing hand drawing demonstration next week in first half hour. This weeks hand homework – is moved back a week. Am updating online.
Our next build, will include Layer Magic. Definitely.
WEEK 3
This coming week we start with Review and New. Expand our reach with the Pen tools, introduce Align & Distribute, Copying Segments, Joining Segments, Grouping Flats, the Group Selection Tool, and will further expand our knowledge of Pathfinder & Layers Panel. 
We will draw a flat in class – back to front with topstitching & shading. Then group, copy & color.
Homework will consist of 1) Garment Page Template filled in with flat for garment front & back, 2) Merch Board with garment pitched in five colors, and 3) short sleeve hand drawing, front only x 3. 
Happy Drawing!
WEEK 2
Hello my fellow drawers. We are going to create some lovely drawings together. And execute those drawings to achieve expression of all technical detail. 
Together we will create flats and boards that evoke expression of design (and trend) as well as accomplish all necessary specificity of detail for use in production. 
This is both a creative and a technical course. It is creative with respect to Illustrator. But flats will be driven after details which literally express the production of a garment. All cuts defined, all seam placement properly expressed.
First week was basics basics in Illustrator and hand pen drawing. For those who missed – there is homework.
1. Hand drawing Straight Edge assignment is due next week using Pen. It is online under Modules. Trace on White Paper using a plastic 6″ straight edge and 3 micron pens (see below).
My favorite flats drawing paper is translucent white bond by Borden and Riley. But you are welcome to use regular copy paper in a pinch. The following Black Micron Pens are required for this course: .05, .005 and Graphic 1. Note .05 and .005 are Technical Pens. Graphic 1 has a thicker head & often in a different bin.
All of the supplies you will need for this class are listed online in Syllabus under Modules. I will go over with those who missed at end of class next week.
2. Illustrator homework for this past week is in the Textbook. You must attend class to get the Textbook. Its very simple. Rectangles, circles, lines. To start training your eye toward being able to draw and place to size, make copies, and change.
In this class for ALL homeworks – you draw what you see. (Midterm and Final are your designs, totally Portfolio driven).
Next week is: Points, Curves, The Pen — DO NOT MISS IT.
Come in with your dreams.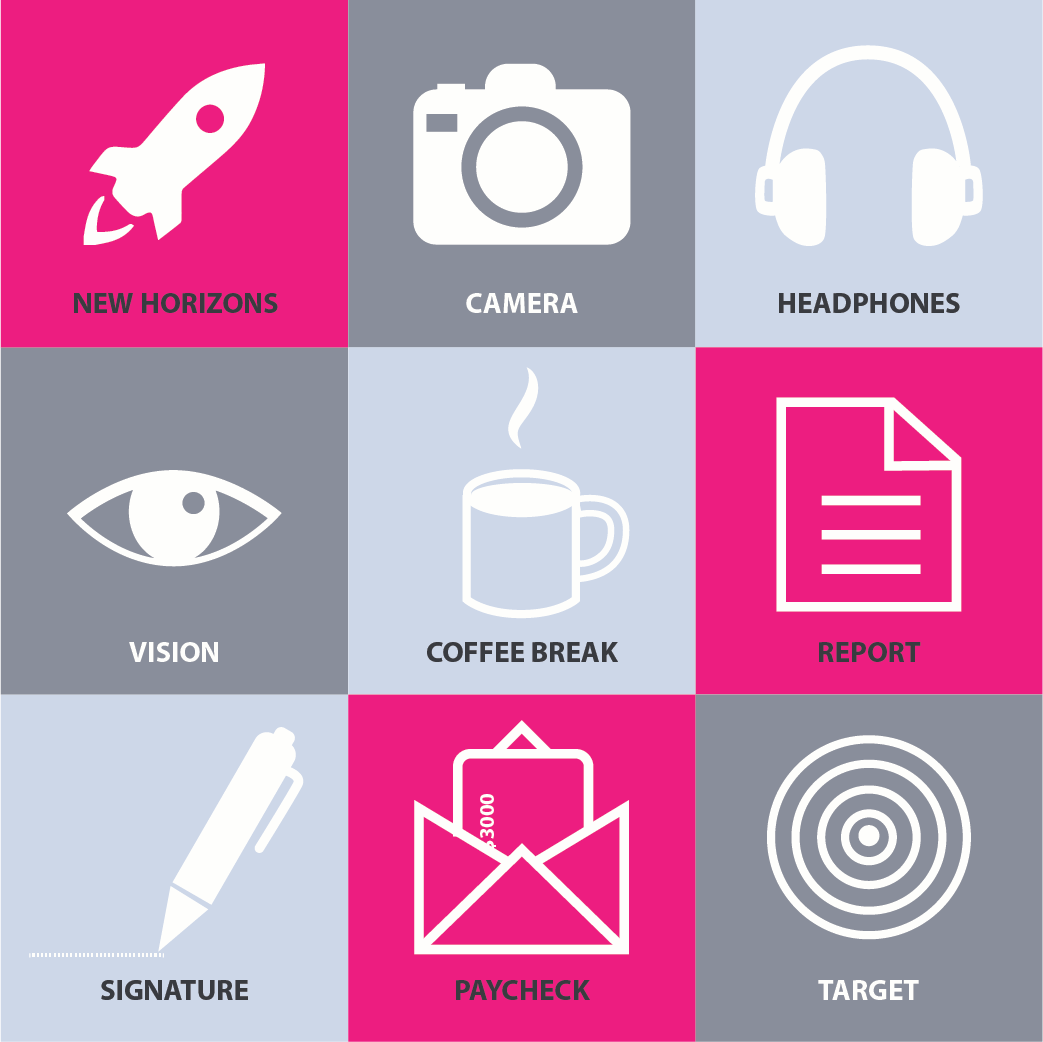 Digital Graphics w/ Illustrator
Starts March 5
Open Campus. Making Videos now. Very instructional, graphic design Adobe Illustrator driven, digital toolbox and elements, Poster Art as history, Fonts as expressive very essence of your intention, color theory for the Web.
Hoping to put up a video sample here before class begins. But we are busy as 
and may not have time . . . before start of class.
Illustrator How To
Width Tools for Varying Strokes
Pattern Brushes are Block Repeats